With the Techieshelp "Fix It For Me!" service, for a pre agreed fee, Techieshelp will schedule time to connect remotely to your system using the Join.me service powered by Logmein. This means all you do is share your screen meaning no passwords are required and Techieshelp will help to resolve your problem. The process is as follows.
Fill in the Support Request at the bottom of the page then Techieshelp will with send you the join.me connection or will point you to the website. This works as follows.
You save the joine me file.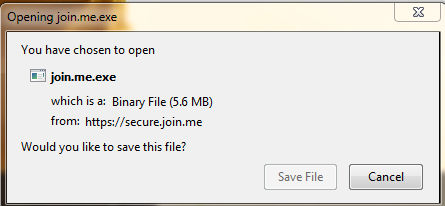 You then run the join me file.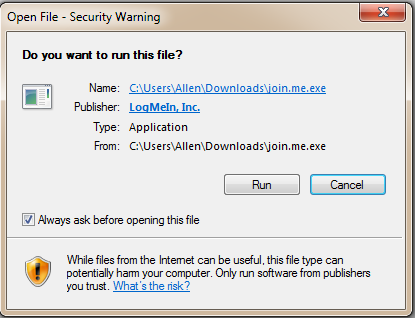 The Join me app will launch at the top of the screen this means Techieshelp can see your screen. Give Techieshelp your 9 digit number then techieshelp can see your screen. To allow give techieshelp control simply click the mouse icon.

Log A Support Request