Take Control of Your PDFs with Wondershare PDFelement
Whether you are new or an old time user of PDF documents, you need a PDF editor that can help you take control of your PDF documents. By this, we mean an editor that can help you manipulate your PDF documents to suit your needs. You can take total control by using Wondershare PDFelement. This is an all in one PDF editor which gives you the capability to edit, convert, create and carry out so many tasks on your PDF files in an easy way. It boats of awesome functions and features that would blow your mind, just read on.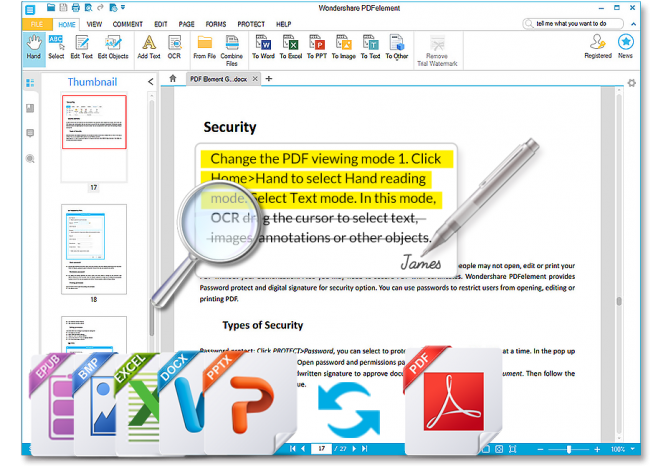 Edit your text, paragraph and images with this software. The truth is that editing your text here can be very smooth producing a perfect result. The "edit text" function is far better than most PDF editors and can only be compared with Adobe Acrobat. In fact, it is a good alternative for Adobe. To improve users experience when it comes to text editing, the PDFelement is designed to have two modes giving users immense benefits.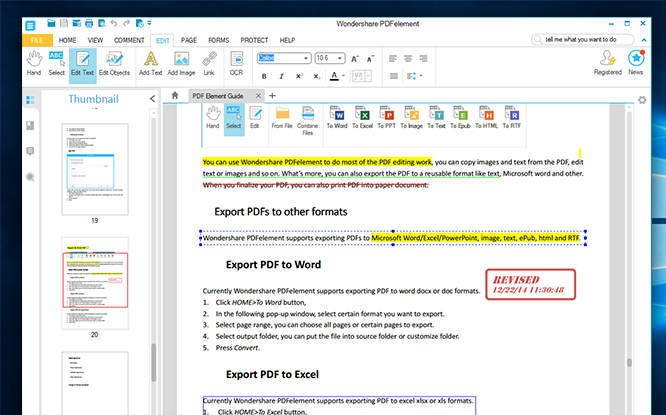 Do you want a PDF converter and creator that is so versatile? You do not need to worry as this software has the capability to turn PDF from or to popular file formats in batches very fast. The good thing is that it does it while keeping the document original layout.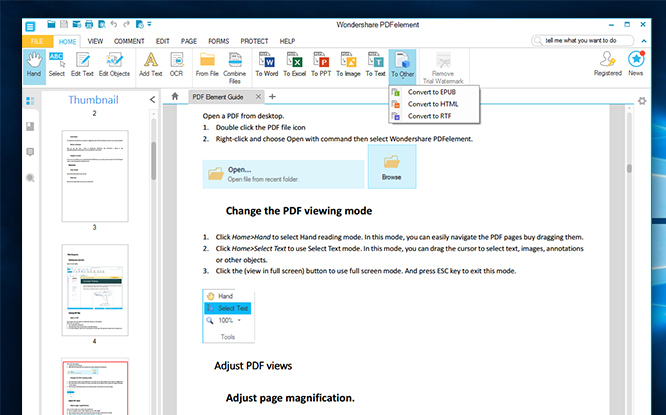 While some other editors lack the OCR capability, Wondershare PDFelement boast of an industry leading OCR tool capable of turning image based PDF into ordinary PDF that can be selected, searched as well as edited while also maintaining the document layout.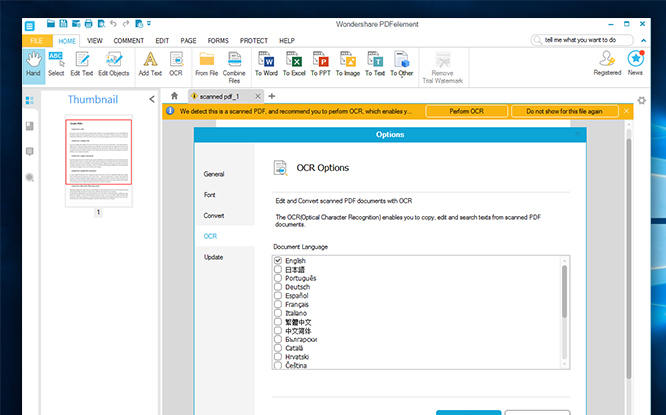 Do you want to create a form or have a form to fill out?  Then Wondershare PDFelement makes it look as easy as ABC. It will highlight fillable field automatically and help you create your own customize forms as you desire.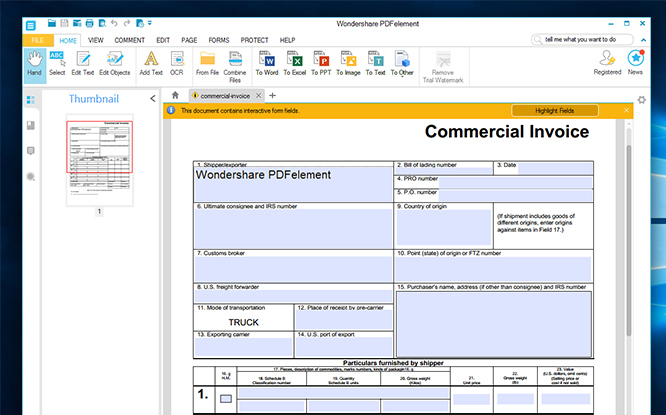 We just can't keep mentioning all the functions because we would run out of space as they are numerous. However, do not forget that in addition of the functions listed, it also affords you the ability to merge and split PDFs, insert and Replace PDFs, create personalized digital signatures for your PDF, apply password protection and annotate your PDFs. To top it all, a new function "Redact" PDF will help you remove sensitive text and images on your PDF. You can see how to redact PDF here.

Having highlighted some of these great features of the PDFelement, there are other interesting features which make this software stand out among others.

First, it is cost effective and this is a big win. You save a whole lot of money using this tool because it is all in one editor and that means you don't need any other editor to support it.

Interface is highly intuitive, friendly and easy to use.

It works on all platforms be it Windows, Mac and iOS.

The reliability is not in doubt and you have all round support from the after sales service in case you need help.

In fact, there has never been any other editor as solid as Wondershare PDFelement. It gives you total control of your PDF and you will surely like it. Just go for it.

&nbsp

Tags: pdf