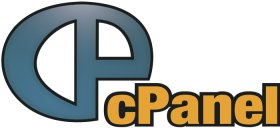 How To Edit HTAccess in Cpanel
IT Problem
You need to edit your .HTAccess file in cpanel.I had to do this today as I destroyed the site when i tried to edit the htaccess file with notepad. So when I went to edit in cpanel , first I could not find it then when I could find it I edited it in the wrong format.The HTaccess file is a file that is used to configure your web server, such as redirecting, mime configuration, cache control etc, it can also be used to setup security for all the folders on your website. Here is how to edit the htaccess in cpanel.
First log into Cpanel. Then locate the File Manager

app under Files. Click File Manager. You will then see the screen below.
Notice the highlighted section. When you tick this this means you can see the HTAccess file . Then click go.
You can now see your htaccess file in cpanel.
To edit it you need to highlight the file then at the top menu select Code Editor.
You will get asked about the format options, just click disable. You can now edit and save the file as you wish.
Tags: CPanel
Allen White
Allen is an IT Consultant and holds the following accreditations. MCSA, MCSE, MCTS, MCITP, CCA, CCSP, VCP 4,5, 6 and HP ASE, AIS - Network Infrastructure.