Restore Email or Public Folders Without Backup
Problem
If you have deleted email from your outlook client and you cannot restore it from backup then all is not lost. Since exchange 2007 and including exchange 2010 and exchange 2013 we have a deleted retention period, by default this is 30 days.
This means that you can restore emails as far back as 30 days from your local pc.
Resolution
To get back your public folder emails the do the following, to recover emails in Outlook then jump to step 2.
On your server first check your Deleted Item Retention Period. Do this by going to Exchange Management Shell and enter the following.Get-MailboxDatabase | Select Name, DeletedItemRetention If they have been deleted within the retention time your in luck.
Now to restore emails from a particular folder, go to that folder and select it.
3.Then drop down to your top level Folder in my case this is "Technical".
4.Then go to the "tools" menu and select "Recover deleted Items"
5.You will then get the following screen, simply select the folders you would like to restore and click the envelope and your data will restore. Once done all should be back to normal.
In Outlook 2010 to restore emails then the location has changed. You need to go Folder then Recover deleted items as seen below.
&nbsp &nbsp &nbsp &nbsp
Related Problems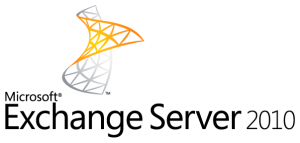 A quick guide on how to create a sub folder within public folders in exchange 2010 or exchange 2007.How to give users rights to create sub folders in public folders ...
READ SOLUTION
Exchange 2010 OWA will not login when it is first installed,Exchange 2010 owa will not authenticate if the relevant services are not installed, How to fix OWA not authenticating
READ SOLUTION
If your users have created massive files and folder structures we need to clear them down here is how to Delete long files / Filenames ( 260) Characters, a quick ...
READ SOLUTION
Tags: Public Folders