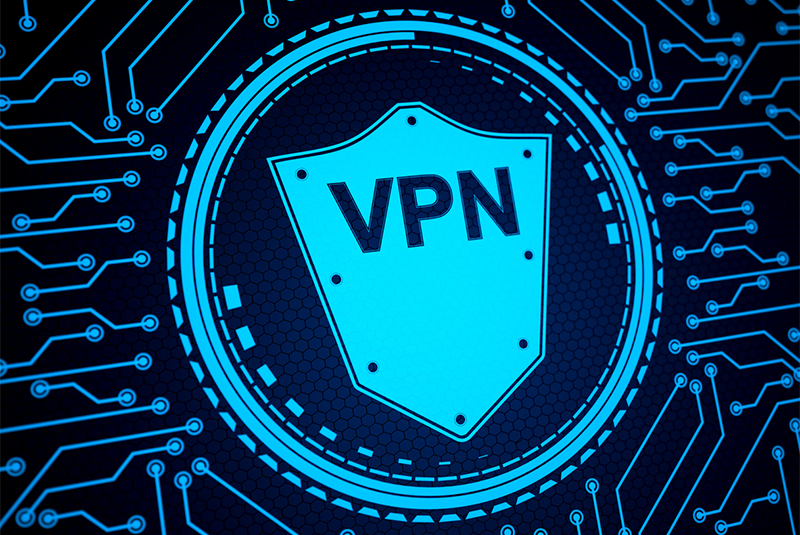 Using a VPN for the first time?
Using a VPN for the first time? Here's what you should know
VPN is not a new concept – having been developed back in the '90s, it is quickly becoming one of the most popular subscription services ever.
If you are reading this article, chances are you already have a fair bit of interest in VPN services probably because you have observed someone using it or maybe your favourite tech YouTuber was singing its praises. If you wish to know if it's really worth the hype, stick around.
This list shall help you understand what a VPN is and how it may be of benefit to you.
So, what is it?
VPN stands for Virtual private network. The idea is to provide you with a more secure web browsing experience by making your connection private. You see, whenever you search for something on the web, your device connects to a server where the information is stored. Normally this accessing of information is done via your ISP or Internet Service Provider which basically enables them to monitor your activities on the internet. A VPN, on the other hand, configures your device to access the internet by connecting to a remote server that isn't monitored by your ISP while also encrypting your data. This essentially masks all your information, providing you more privacy and securing your data – hence the term Virtual Private Network.
Now that you have an idea how a VPN service functions, it's time we look at some of the inherent benefits of the same.
Enhanced Privacy – If you have noticed, more often than not once we search for something on our web-browser, we begin to receive targeted ads based on that search soon after. This can be something like a car you are interested in or maybe an insurance policy. These ads may or may not be accompanied by spam emails from companies or services you have no interest to begin with.
This is due to tracking of data – where websites you visit track or log your activities without asking for your consent, thus compromising your privacy. A VPN service provider masks your digital footprint entirely due to something called the no-logs policy preventing websites from tracking or logging your data. Your digital footprint refers to the entire blueprint of your activities on the web. It contains information such as the websites you visit, your device information, your location at that given moment and your ISP address.
Therefore, a VPN keeps your privacy intact and makes sure that you do not share information any more than you have to.
Added Security – With the ongoing global pandemic, there has been a huge surge in users who are not well versed with the security risks the internet can pose but rely heavily on apps that require it – either for work or education. As stated above, websites and your ISP may log sensitive personal information which is thwarted by a VPN which prevents information tracking but also in addition, it also encrypts sensitive personal information using 256-bit encryption in case it may be required to be shared over the internet as and when required.
This prevention of personal information from being shared without the users' consent helps the end-user in the long run as they are spared from getting bombarded with spam emails and newsletters which may contain links to dodgy websites or may contain malicious attachments. VPN can also prevent targeted malicious attacks like DDoS which can significantly reduce server bandwidth, leading to a website crash.
This is also why it is a good practice to always update your apps and devices with the latest security patches. Having an antivirus software installed on your device is also worth considering should something malicious end up on your device.
No throttling of data speeds – Your ISP has access to your entire browsing information and therefore can easily observe which websites or apps you frequently use. With this information at hand, ISPs can make more profits by limiting or throttling the speed of your data connection. A fast VPN service prevents your ISP from gathering any such information and therefore makes it impossible to limit your speed for any specific website or app.
Consider a situation where you are paying for an unlimited internet plan which also has an advertised peak bandwidth. Let us assume that you spend a considerable amount of time streaming shows in 4K on Netflix. Now, to maintain a stable, buffer-free viewing experience one needs a capable internet service providing an adequate bandwidth. What certain ISPs do is allow you to stream at peak speeds till a certain data cap is reached beyond which they simply lower your bandwidth so that your data consumption drops significantly – going by our previous example, now instead of 4k you will be forced to stream at 1080p instead to maintain an interrupted viewing experience while consuming a fraction of your previous data usage. This entire process is a sneaky affair and users may find this difficult to detect as speeds remain unaffected for other websites.
Access to regional content – It may often happen that you need to travel overseas for work and pleasure alike and it may be possible that the place you are travelling to may not provide you access to certain content that's readily available across your home region.
Such issues may occur due to licencing issues which vary across different regions where streaming platforms need to keep renewing these rights from time to time and favourable terms may not be reached in certain cases – when you are denied access to content you have subscribed to simply because you are in a different region. Examples include popular apps such as Netflix and Spotify. Another recent example would be Amazon Prime Gaming. They have been known to give-away popular games from time to time to users having an Amazon prime account – Unfortunately, many such users were disappointed to find out that Prime Gaming was not available in many countries, and they would not be benefiting from the giveaways despite having a Prime Membership.
While not an absolute solution to such situations, a VPN does provide you access to stuff that's not otherwise normally available – it's more hit than miss and which is why this is one of the reasons people are keen to get a VPN service than the more important reasons discussed above. Do understand that certain regions may consider it illegal to gain access to content that has been deemed inappropriate or illegal and hence banned. So do keep these in mind.
Users have also reported that VPN can be used to get cheaper airline and other tickets by concealing your location and preventing websites from increasing prices based on dynamic pricing algorithms of your region.
For a software primarily designed for security and privacy, these inherent perks that come with VPN does make it more lucrative to a lot of new users. In any case it's a win. Various plans are available so choose one that benefits you the most.
Allen White
Allen is an IT Consultant and holds the following accreditations. MCSA, MCSE, MCTS, MCITP, CCA, CCSP, VCP 4,5, 6 and HP ASE, AIS - Network Infrastructure.