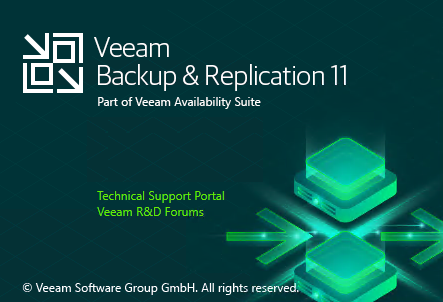 NEW Veeam Backup & Replication v11 is here!
Great news from our friends at Veeam,  new Veeam Backup & Replication v11 is here! In case you missed the launch event, you can watch the recording here and see hands‑on demos as well!
The 4‑in‑1 solution combining Backup, Replication, Storage Snapshots and now Continuous Data Protection (CDP) under a single platform delivers faster and more flexible data protection, recovery and retention options. V11 unlocks unprecedented resiliency for any size business, offering over 150 new features and enhancements, including:
Eliminate data loss with Veeam Continuous Data Protection
Eliminate ransomware with immutable backups on a Hardened Linux Repository
Eliminate downtime with Instant Recovery for NAS, Microsoft SQL and Oracle
Over 20X lower cost, long‑term archive‑to‑cloud storage on Amazon S3 Glacier & Azure Archive
Conquer complexities in your way with Veeam‑powered BaaS & DRaaS
Find out what's new and try the new 30‑day trial here.
Accompanying the v11 release, there also have several amazing new releases to enhance tneir overarching platform capabilities:
Tags: Backup
Allen White
Allen is an IT Consultant and holds the following accreditations. MCSA, MCSE, MCTS, MCITP, CCA, CCSP, VCP 4,5, 6 and HP ASE, AIS - Network Infrastructure.