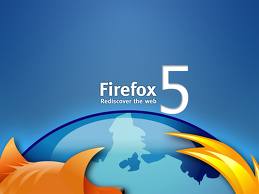 Step by Step Installing Firefox 10.0
IT Problem
Mozilla today released firefox 5.0, lots of you will be installing it, me included. So Ill run through the install for you with this step by step install of firefox 5.0. If you want to upgrade firefox 4.0 to firefox 5.0 this will guide will also cover that. At the bottom you will find the ubuntu commands to upgrade.
IT Solution
Ok so first you will want to download firefox 5.0. Go here… Download firefox 5.0
Run the firefox 5.0 setup program to start. You will see the start screen as seen below. Click Next to continue.
You will now get asked what setup type you require. Standard or Custom, custom allows you to change the default install path. We do not need to so select standard and the continue.
If you already have firefox 4.0 installed it will go away and check to get ready to upgrade firefox 4.0 to firefox 5.0. When it detects 4.0 you will see the screen below, otherwise you will get a screen to confirm installation.
It will then go away for a few minutes and will look like this.
Finally you will then get asked if you would like to launch firefox 5.0, do so and the simple install is complete. This will have took across all your favourites and also you add ons, it will auto check for you if they are compatible and it will advise accordingly.
Upgrade Firefox 4.0 to 5.0 on Ubuntu
Run Terminal and enter the below.
sudo add-apt-repository ppa:mozillateam/firefox-stable
sudo apt-get update
sudo apt-get upgrade
Firexfox 5.0 features
"Do not track" options for Android, better visibility in Preferences of desktop version
CSS animation support, which helps developers build more dynamic websites
Better support for JavaScript and Canvas
Updated support for MathML, HTML 5, XHR, and SMIL.
First impressions are its a lot crisper but seems to be what firefox 4.0 should have been.
Tags: firefox
Allen White
Allen is an IT Consultant and holds the following accreditations. MCSA, MCSE, MCTS, MCITP, CCA, CCSP, VCP 4,5, 6 and HP ASE, AIS - Network Infrastructure.