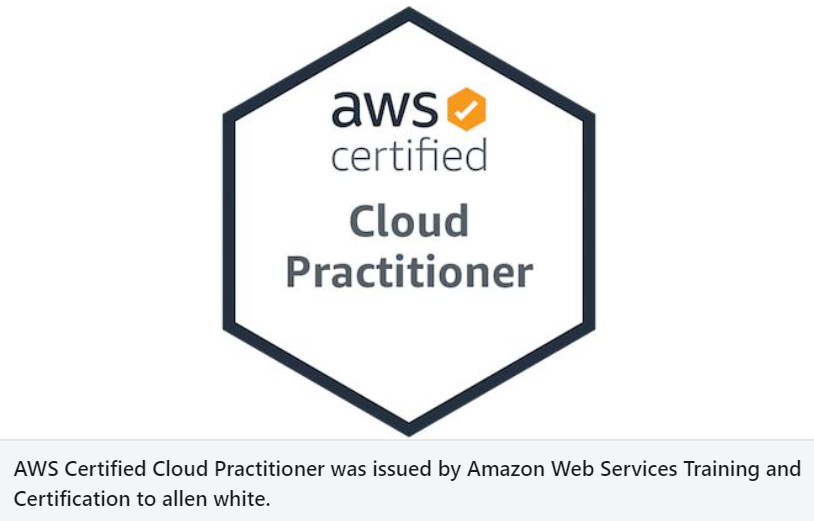 AWS Cloud Practitioner – Done
I was recently given the opportunity during lock-down to attend a days AWS training for the AWS Cloud practitioner course
The course was a remote teaching session that covered all the fundamentals required to understand the 5 AWS pillars that all projects in AWS should align to, and it covered the technologies that AWS provide to meet the requirements of the project.
These include many different product set in AWS including the below ant hundreds more.
Amazon Virtual Private Cloud (VPC)
AWS Lambda
Amazon Elastic Container
AWS Elastic Beanstalk
Amazon S3
Amazon Glacier
I found the course and trainer to be excellent and despite me only using AWS for a year it gave me a great overview of AWS as a whole.
Once complete i received the standard certificate and to my surprise a free exam token.
The AWS Practitioner Exam
After getting the token I booked the exam that has the following requirements: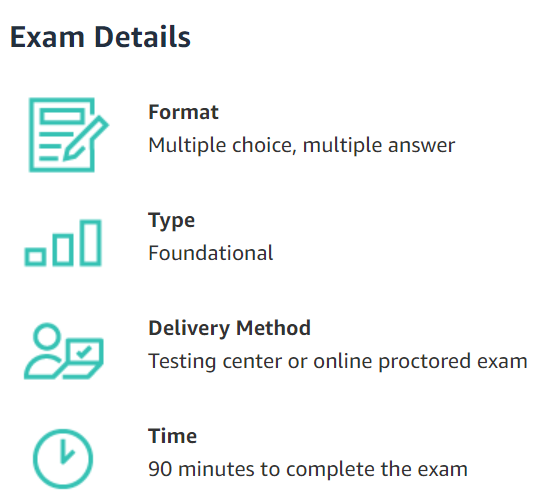 As well as the days training i did the self study course that AWS also provide free of charge, again this a self paced course.
On the day of the exam, this was with Pearson Vue, the exam had to be done remotely due to lockdown, the experience was new to me as all previous have been done in tests centers.
I had to take images of all corners of the room, my desk area and its surroundings. I have had to pull the plugs on all TVs and walk around the room with the laptop camera at chest height..needs must!
The end result was a 92% pass after 65 questions in 80 minutes. I found the exam to be mid level in difficulty as some of the multi choice questions had potentially two correct options.
I would recommend this course and exam to anybody who is interested in improving their AWS knowledge.
Allen White
Allen is an IT Consultant and holds the following accreditations. MCSA, MCSE, MCTS, MCITP, CCA, CCSP, VCP 4,5, 6 and HP ASE, AIS - Network Infrastructure.