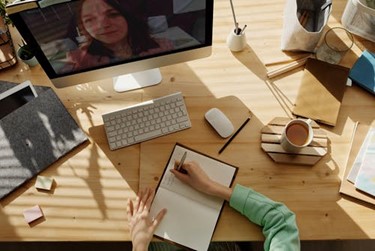 Everything You Need to Know About Dictation Software or Mac
Do you use dictation software? In simple words, it can save a lot of time and bring positive change to your work. Especially if you have a habit of making several grammatical mistakes, the dictation software will be a lifesaver in this regard. Bear in mind, a software with a good voice and text capability can capture your ideas within seconds and breathe life into them. This means you don't need a pencil, notebook, or a keyboard to handle work.

You could easily be using the voice to convey your message to the other party. Imagine rushing through a busy day and not have g the time to jot down an important email. This is when dictation software can be of great help and save time. This means many of you can easily use this app anywhere, regardless of your location.

Today, with the evolution of technology and the different software, it is easy for everyone to make use of the voice recognition features and make them work in the right way with the dictation app. In this feature, we will guide you through everything that you need to know about this app. However, before moving on to discuss the crux of this discussion, it is important, to begin with, a formal introduction.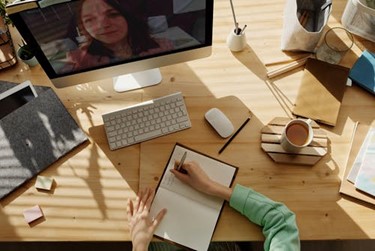 What is Dictation Software?
If you have sifted through the spell check software earlier, you must have come across the dictation software as well. In simple words, the dictation software has speech recognition capabilities that enable you to jot your words automatically and get typed on the computer without using a keyboard. As you begin to speak, the words are converted into text. With much evolution of the modern features, many dictation software will also serve as a personal assistant software. This means the software will easily realize your commands and act on them. However, a personal assistant app is different from a dictation app. When you have the personal assistant app, it can easily speak your commands and also carry out the different tasks.
These apps are very handy if you are repulsed by using the computer screen very often. So if you have been looking for some of them, you've come to the right spot. Here, we have listed down a few of them for mac:
1. Google Docs Voice Typing
Did you know that Google Docs includes this amazing feature for its users? However, you need a Chrome browser to use this feature. This feature on Google Docs supports over 100 languages and allows you to save time easily. You can easily use this feature to make changes to files that already have content inside them. For example, if you want to edit a file, which has a certain set of word count already available, Google Docs Voice Typing will allow you to curate it within minutes without having to dig deep into the content.
2. Windows Speech Recognition
The updates in Windows 7 and the latest software have provided a free device-based speech recognition software to everyone. If you want to make use of this feature, all you need to do is, go to the Control Panel and click on Settings. Next, choose "Ease of Access" settings and press the Speech menu option. Don't forget to turn on the Toggle button for Speech recognition, otherwise, nothing will work. Press the Windows Key and add H to it for initiating the Dictation application. Once you turn on the tool successfully, you can use your voice to "type" whatever you want. Therefore, now is the perfect time to use this app as it can make a great deal of change to your work.
3. Apple Dictation
This app is available for free and enables you to speak words that can later become text. However, this tool is only available for Apple users. When searching for the best dictation software for mac, this will occur as the first option. You can also use your voice to curate the text in the document as you move on. Plus, if you click on the "Enhanced Dictation", you will easily be able to use it even when you won't be connected to the internet. Additionally, you can also speak for a long time with the advanced option. No wonder, this feature of Apple is one of its unique selling points and doesn't fail to impress its customers. So make sure to use it when curating your work on the web.
Allen White
Allen is an IT Consultant and holds the following accreditations. MCSA, MCSE, MCTS, MCITP, CCA, CCSP, VCP 4,5, 6 and HP ASE, AIS - Network Infrastructure.