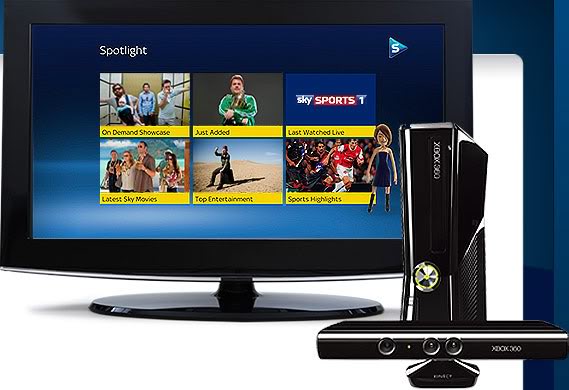 XBox 360 SKY Go and 4OD Video But No Sound Workaround
Something of a rarity for techieshelp this, but it was doing my head in so much that I had to find a way to fix it.
The XBox 360 has some newish apps such as sky go and 4 on demand. I have had the problem since they where released where the picture is crystal clear but they have no sound when you watch the over HDMI
XBox 360 Sky Go and 4OD No Sound Symptoms
So, you launch  Sky Go or 4OD you then browse to the show or movie that you would like to watch, looking good, sounds good when the adverts run then boom, no sound when the show starts.
I tried all sorts of rumoured things such as drop to 1080i change from 5.1 to standard stereo sound with no solution. There still IS NOT and official fix for this after months.As you can see over on the sky forums there are alot of people having this problem. http://helpforum.sky.com/t5/Using-Sky-Go/Sky-go-no-sound-on-xbox-with-hdmi-gable/td-p/121871
However here is a 2 second fix that will work around it.
So launch your Sky Go app as usual then wait until the sound goes off. Then get your TV remote and find the button that changes the TV source. For example I change mins from HDMI 1 to HDMI 2. HDMI 1 is my TV and HDMI 2 is my XBox 360.
So change from Your XBOX 360 to your tv source  and let it play for a few seconds, then again switch the source back to your XBox 360 HDMI. You will find that the sound works straight away.
Allen White
Allen is an IT Consultant and holds the following accreditations. MCSA, MCSE, MCTS, MCITP, CCA, CCSP, VCP 4,5, 6 and HP ASE, AIS - Network Infrastructure.