Windows 8 – Sleep and Hibernation Settings Ignored
I had an issue with my Windows 8 PC recently, I had set it so that whenever it was not used for 30 minutes the screen to shut down and the after 60 minutes for the PC to go into hibernation, sure enough the screen would go off but the PC no matter what would not go into standby ( hibernation ), I created numerous profiles and tested accordingly. No matter what the Windows 8 PC would not go into standy by. Other symptoms where that even when it did go into standby in the morning I would find the the pc would be awake in the morning without me even touching it, it would not stay in hibernate.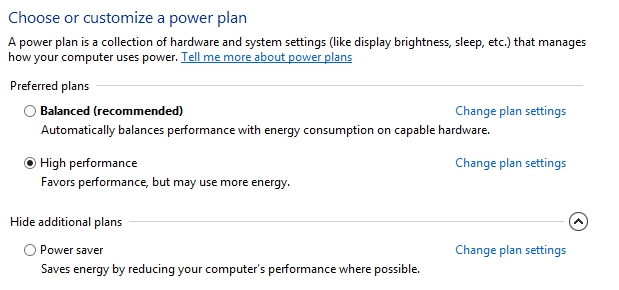 Why Wont My Windows 8 Hibernate
It turns out that an application was stopping my pc from going into standby ( in my case it was anti virus. ). To see what applications are stopping your Windows * PC from going into Standby / Hibernate you need to run the command below.
powercfg /requests
Once ran it will list the application that is causing the issue. Check the settings on the application accordingly and the machine will then be able to go into standby.

Another step I tried in case it was network traffic was to stop the NIC from waking the PC, to do this check the following setting.

Control Panel > System Device Manager > Network Adapters> NIC Properties > Power Management, then deselect the option "Allow this device to wake the computer" .

&nbsp

Tags: WOL. power management