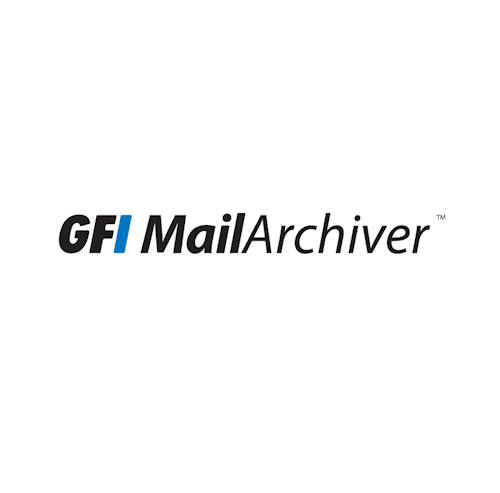 Extend Your Exchange Server's Life with Email Archiving
Whether you are on an older Exchange 2003 infrastructure you just aren't ready to give up, or using the latest Exchange 2010 and just finding your users' demands are outpacing your server's supply, there's a quick and easy way to extend the life you're your Exchange Server without having to redesign or restructure your current environment, and without having to enforce quotas to reduce mailbox sizes.
We're talking about email archiving. Exchange archiving is great, but it still requires Exchange, and if your existing system is already pushing its limits, you don't have the capacity to take advantage of Exchange's built-in archiving. Implementing email archiving with a third-party solution is quick, easy and extremely cost-effective and is something you can get up and running today.
Users love their email and they store everything in it. You probably have found that Exchange has also become the default file transfer solution for your users, both internally and externally. While it's great that users are getting the most out of their email, all that storage of files and old content takes up space on Exchange's disk volumes. It has to be indexed, it has to be backed up and when you are trying to redistribute the load across your databases, it has to be moved.
An Exchange Server that is running up against the upper limits of its capacity needs immediate relief. You can implement quotas, but that just causes more help desk tickets as users hit their limits. You can implement rules to purge email, but again, you get dozens of help desk tickets to restore backups from before the content was deleted. You can plead with your users to free up space, but all that results in is PST files spread all over your network as they decide to archive email to their own little personally (un)managed archive instead of a centrally managed solution.
With email archiving, you can implement a server-based archiving solution that works with, but is not based on, Exchange. Using easy to set up rules, you can start to archive older email, larger attachments, and other data not needed in the "live" mailbox to the archive, freeing up space on your Exchange Servers' volumes. This email archive is online, readily available to your users, and contains all the content that they need. It's just in an archive instead of an Exchange database, which can greatly reduce the load on your Exchange Servers.
When users need to search for and access this archived content, it's still available to them. It can even be more available to them, as the archives can be web-enabled so that users don't even need Outlook to access.
There are other significant benefits to using email archiving to supplement or replace Exchange archiving. Your email archiving solution can work with Exchange to create an ongoing archive of current information as well, providing a fault-tolerant store for your messaging that is centrally managed, and discoverable for audit or compliance needs.
If attachments are a problem, consider supplementing your Exchange archiving with a solution that can save attachments off to a file store separate from your Exchange mailboxes. You may find that you can reduce the size of your mailbox databases by 25% or more simply by removing all the files that users tend to store inside of email. This can provide some significant relief to your Exchange Servers that are running low on disk space or are having problems completing backups.
Exchange archiving provides a great way to provide users with additional storage space beyond what is in their mailbox, but if you want to supplement your storage with a system that is independent of Exchange and doesn't require an Exchange license, and to boost the useful life of your Exchange infrastructure, look to a third party email archiving solution to help share the load.
Tags: Mail Archiving
Allen White
Allen is an IT Consultant and holds the following accreditations. MCSA, MCSE, MCTS, MCITP, CCA, CCSP, VCP 4,5, 6 and HP ASE, AIS - Network Infrastructure.