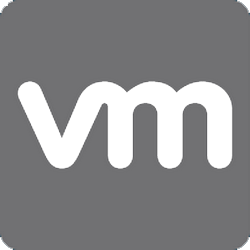 Installation and Configuration of VMware Vcenter 5.5 Appliance Guide
As part of a lab im building to take a look at Zerto Virtual Replication ( see link on right hand side ) I am building a DR virtual Lab, Ive built my hosts now I need to manage them with my VMware 5.5 Virtual appliance. Here we go through the basic installation and configuration of the virtual appliance. To start with you will need to import the OVF, check out the earlier guide on importing OVFs into VMware.
Once you have imported the virtual appliance OVF and named it we can continue. The install process is really simple, simply boot the appliance and it will auto install, once complete it will give you the web address to manage the actual appliance. See the video below.

As you can see the default port is 5480 so go to your IP address and port 5480.
 https://172.16.254.195:5480
Once you go to  that IP address, login, run through the basic wizard and you can set the IP address that you would like your VCenter appliance to to run on. once done we can then actually connect to the appliance to manage VM`s etc. This is ran on port 9443.
 https://172.16.254.195:9443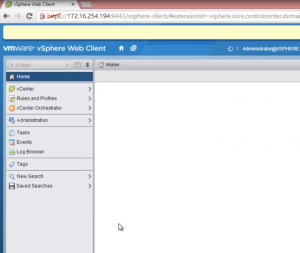 Ill now go through some basic essentials for your Virtual appliance. The video to create a Data Center and Cluster is also below.
Virtual Appliance Creating A Data Center,Cluster and Add an ESXi Host
Before we import our hosts we need a Data Center and Cluster to pop them into.
Select Hosts and Clusters > right click your Virtual Center and select New Data Center. Enter a descriptive name for your DC and then accept.
Now we have a Data Center we can create a Cluster to import our hosts. To do so right click the Data Center you have create and select new cluster.Then give it a descriptive name and apply the settings.
We now have a new Data Center and a cluster that we can add and ESXi host into. To do so right click the Cluster you have created and select Add Host. You will be prompted to enter the IP or Host name of the host and also the Root account and password. Once done accept the thumbprint and the hosts will be imported. You are now ready to create a virtual machine. Follow the video before to see the process above carried out.

Installing Your License to the Virtual Appliance
This is quite tucked away. from the home screen select VCenter Servers , your VCenter , manage then licensing, once there select Assign License key and enter the valid key. See the image below.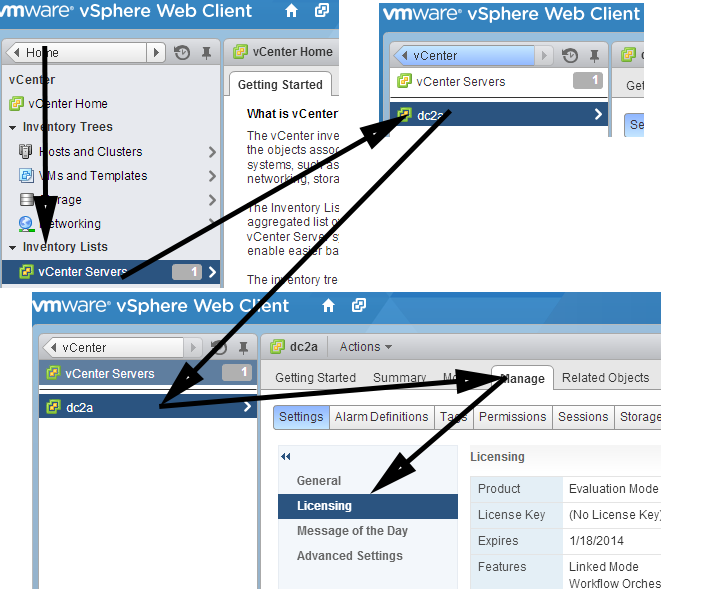 Tags: Virtual appliance
Allen White
Allen is an IT Consultant and holds the following accreditations. MCSA, MCSE, MCTS, MCITP, CCA, CCSP, VCP 4,5, 6 and HP ASE, AIS - Network Infrastructure.