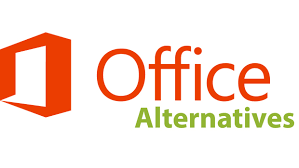 5 Free Alternatives to MS Office for macOS
Microsoft Office is a powerful software suite for producing and editing documents of various kinds. But there's an elephant in the room you need to address – it's not free. Moreover, even if you don't believe the price tag to be an obstacle, there are reasons to look at alternatives. For instance, you might find that the other options are better tailored to your needs. The original MS Office also may be full of features you have no use for.
So with that out of the way, what are the best free MS Office alternatives for macOS users?
1. Google Docs
Not only is it available for free, but it also stores your documents in the cloud. So you can view and edit them from any device you see fit. In case you need the final result to be in .doc format, generating one takes only a couple of seconds. Plus, Google Docs also allows you to convert the content to .pdf or .ppt. That sure does come in handy when you need a presentation.
Another perk of being cloud-based is that there's no need to install anything. While obvious to some, it's hard to overstate the convenience of it. The only downside of it is the fact that there is no offline mode. In other words, you're out of luck without an internet connection. On the flip side, sharing the document you've created with a friend or coworker is as easy as generating a unique link and sending it to them. Of course, you get to keep full control over who can view the file or make changes to it.
2. Apple iWork
As a macOS user, you're using an Apple product. Hence, you should give Apple iWork a strong consideration. Since it won't cost you a dime and is a native piece of code, that makes it one of the top choices. Unlike Microsoft Office, it's exclusive to macOS.
So what makes it so powerful? Depending on who you ask, the #1 thing it has going for it is its design. Out of all the alternatives you could be using, this is the one to go for if simplicity and user-friendliness are what you wouldn't trade for the world. Unless you know your document-editing software inside and out, Apple iWork will make you more productive in an instance. And Apple iWork is precisely that – simplicity in a nutshell, without dumbing it down.
3. LibreOffice
LibreOffice has become what OpenOffice set out to be. It's the best free alternative to Microsoft Office that's available on a wide range of operating systems (including macOS). You do need to download and install it. But once you're past that, you'll have a reliable document editing tool you can use without an internet connection.
The design is functional and straightforward. Since it's open-source, you can expect regular updates and community support as well. Speaking of file extensions and document formats, it can pretty much open anything that Microsoft Office can.
4. Dropbox Paper
Dropbox has built a name around offering you a reliable and efficient place to store your files in the cloud. It works across many platforms and is free of charge on top of that (at least the basic version). Dropbox Paper, however, aims to take it up a notch and provide an alternative to Microsoft Office. It puts a great deal of emphasis on team collaboration features. So, working on a piece of content with your teammates or colleagues is a breeze.
Simplicity is another one of its strong points. If for whatever reason, you feel that other MS Office alternatives come with too much bloat, you won't have any such remarks after using Dropbox Paper. And if you're worried about storing your documents in the cloud, using encryption software for Mac will ensure that no one gets to access them but you.
5. Calligra
Last but not least, we have Calligra. It's an MS Office alternative you can install on a myriad of different systems, including macOS. Now here's the differentiating factor. While many of the other options strive to emulate the look and feel of MS Office, Calligra attempts to stray from the beaten path and to be the exact opposite.
For instance, you won't find the main features resting at the top of the screen. Instead, they are on the sidebar of the application. Also, it comes with mind-mapping functionality, which is something that goes above and beyond the norm. But Calligra does have a notable drawback. While you can open and edit the standard Word documents just fine, the same does not hold for .docx and .dox. It only allows you to view them.
Conclusion
These are 5 of the top MS Office alternatives out there. With so many of them to choose from, it's up to you to find the one you'll be using for years to come.
Allen White
Allen is an IT Consultant and holds the following accreditations. MCSA, MCSE, MCTS, MCITP, CCA, CCSP, VCP 4,5, 6 and HP ASE, AIS - Network Infrastructure.