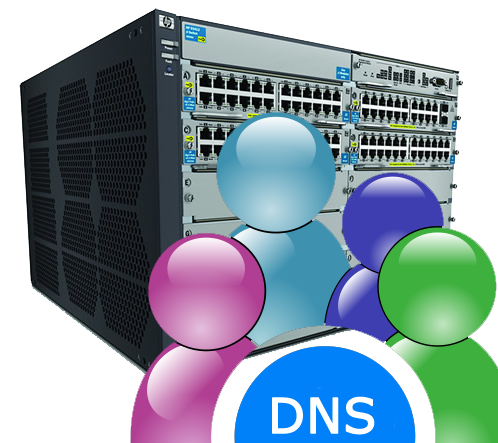 HP Procurve E-Series How To Enable DNS Resolution
By default if you do a ping or a trace route from your e-series switch then the ip address of the device you are trying to contact will respond.We can enable DNS resolution on the switch so that the host name of the device that you ping resolves.
We can configure a maximum of two DNS servers on the switch using prioritys. Even if you choose a single DNS server you must specify 1 as the priority. So to configure do as follows. My switch is labeled TechiesSwitch.
After authenticating enter config context
TechiesSwitch# conf t
Then we must enter the command below to enable dns services and select the dns server we will use. make sure you enter the priority also.
TechiesSwitch(config)# ip dns server-address priority 1 172.16.250.1
That is telling the switch to use 172.16.250.1 as the first server to query DNS. Run the same command again with priority 2 and a your second dns server if you require.
To define the domain FQDN on your swithc we run the command below.
TechiesSwitch(config)# ip dns domain-name techieshelp.com
Your ip dns settings are now configured.
Allen White
Allen is an IT Consultant and holds the following accreditations. MCSA, MCSE, MCTS, MCITP, CCA, CCSP, VCP 4,5, 6 and HP ASE, AIS - Network Infrastructure.