What Client Works With My Version of Xen App
If you need to know what version of the citrix / Xen web client works with your version of presentation server / Xen App then citrix has provided a handy PDF chart which also gives you information on what features are also available with your client being used on your version of Xen App.
Have a look at this chart, you will also see the link direct from citrix REMEMBER CLICK TO ZOOM THERE ARE 2 SECTIONS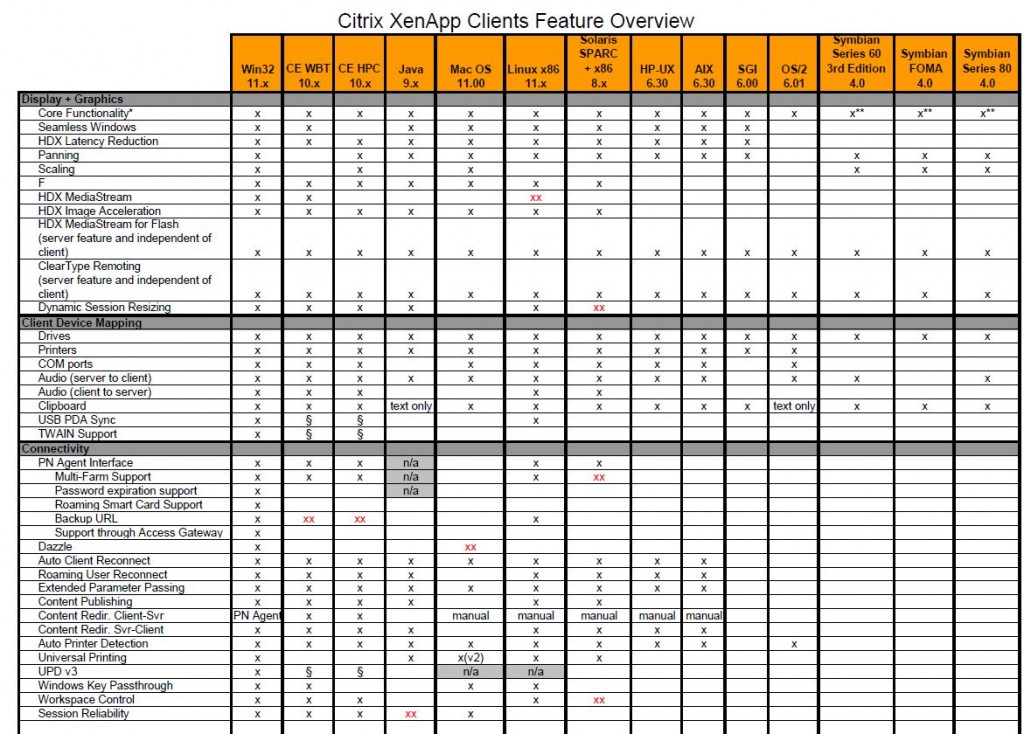 If you need to pull down the latest citrx client then…Download Latest Citrix Client
http://www.citrix.com/site/resources/dynamic/salesDocs/Citrix_ClientFeatureMatrix.pdf
Tags: Xen App
Allen White
Allen is an IT Consultant and holds the following accreditations. MCSA, MCSE, MCTS, MCITP, CCA, CCSP, VCP 4,5, 6 and HP ASE, AIS - Network Infrastructure.