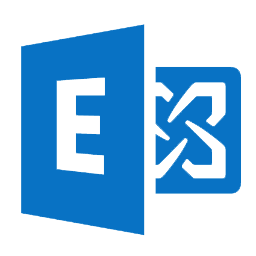 Exchange 2013 Noderunner.exe Using Lots Of Memory
If you have just installed or migrated to Exchange 2013 then in task manager you may of noticed a service is being greedy and using lots of memory, the service in question would be noderunner.exe. You will also find that if you right click noderunner.exe and stop the task it will start up again, you may even see more than one noderunner process running.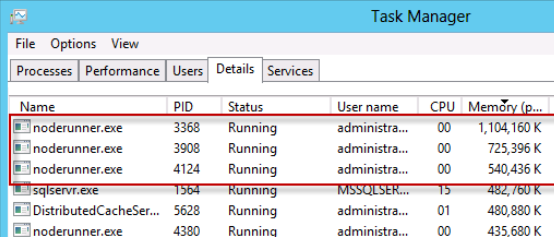 Now before we go any further this is normal, STOP trying to stop this process, let it complete what it is doing.
What is Noderunner.exe Doing?
NodeRunner is part of Microsoft`s new Exchange search system otherwise as FAST search system. When you see noderunner.exe running it is going through all your email data stores and emails spidering and indexing all emails so that when users run a search in outlook or OWA, the results are returned in super fast time.
You will mainly see this process running quite intensiveness after you have either just installed or migrated to Exchange 2013 as it will obviously be indexing quite a lot of mail you have just imported. If you must stop the services as your system is running slow you can do this by stopping the Microsoft Exchange Search Host Controller service. When you restart that service the indexing will continue until it has completed.
It is recommend that when designing an Exchange 2013 solution that you reserve 15% of memory for this particular process.
Tags: memory
Allen White
Allen is an IT Consultant and holds the following accreditations. MCSA, MCSE, MCTS, MCITP, CCA, CCSP, VCP 4,5, 6 and HP ASE, AIS - Network Infrastructure.