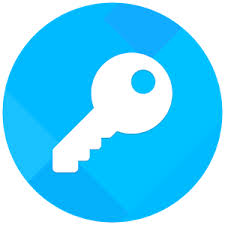 5 Free Password Managers to Consider If You Want to Keep Your Accounts Safe
It's such a drag these days to remember passwords for every account. Luckily there are plenty of ways to keep our data secure, most notably, tools like great password managers, two-factor authentication, and VPNs.
But which password managers are safe to use? Read on for a list of the best ones and why they come highly recommended. 
How do Password Managers Work?
 While the technology behind it is complicated, using a password manager couldn't be easier.
 All of the passwords a person wants to enter into a password manager are stored in a vault. This vault is protected by strong encryptions and can only be accessed with a master key, which is issued to the user. That way, they only have one password to protect, instead of many.
 When logging into any website or app, the password manager will automatically fill in the necessary details.
 A good password manager does this and more. In addition to passwords, it can also store credit card details, security information, and billing details. Some even generate entirely new and complicated passwords for their users.
Why is this important?
Most people share sensitive data online, like bank information and social security numbers. Hacking and other cybercriminal activity have been steadily on the rise these past few years, making vigilance a necessity.
 Unfortunately, most people just don't have the time or capacity to remember all of their passwords. Exercising good password hygiene is admirable, but who has time for that? Which is why most people still don't pay enough attention to online security. Like using the same password for multiple accounts, or using a common password like "admin/1234."
 Therefore password managers are essential in the fight for online privacy.
Are Paid Password Managers Better Than Free Ones?
 There's no shortage of password managers available online. The only problem is that most of the ones worth getting aren't free. Which makes sense – developers need that income. Many password managers have a free version, but the most important features are cut, forcing users to upgrade to the paid version.
Luckily, that doesn't mean there aren't any good free ones available. The only catch is that people often have to wade through the muck to find the hidden gems. It's a risk too because no one wants to share all their precious login information with an app that's actually a hidden scam.
That's why this list has come together, to help anyone searching for a free password manager find one that's trustworthy and secure.
The 5 Best Password Managers
1. LastPass
LastPass is a great browser-based password manager that offers syncing across multiple devices and unlimited password entries. It can be used on any device and has a strong AES 256-bit encryption. The only downside to the free version of this password manager is that it doesn't support auto-fill on any applications.
2. RoboForm
RoboForm has one of the best password generators in the industry. They also offer unlimited password storage in their free version, which is almost unheard of for a free password manager. Unfortunately, the free version doesn't allow multi-device sync or two-factor authentication. But if those aren't dealbreakers, then they're a solid option to try.
3. LogMeOnce
A generous free version means LogMeOnce is a solid contender on this list. They do not store any encryption passwords (master keys), so it's completely safe to use too. The free plan has access to a password generator, auto-fill, two-factor authentication, and fingerprint biometrics.
4. Dashlane
Dashlane can be installed on multiple devices, but the free version doesn't allow for syncing between them. Users can also only enter up to 50 passwords per device with the free version. Besides these two drawbacks, Dashlane is one of the top password managers out there and an excellent choice for password security.
5. Sticky Password
The team behind AVG antivirus is also responsible for this password manager, so its security is second to none. It also boasts a password generator for registering any new account online and support for fingerprint biometrics. Sticky Password works on most browsers and has apps available for Android and iOS as well.
In Conclusion
While password managers have become a necessity for proper password safety, they won't stop every form of data breach or cyber attack. It's important to seek additional security measures for the ultimate peace of mind. So be sure to use the best VPN possible, as well as good firewall and antivirus apps.
Allen White
Allen is an IT Consultant and holds the following accreditations. MCSA, MCSE, MCTS, MCITP, CCA, CCSP, VCP 4,5, 6 and HP ASE, AIS - Network Infrastructure.