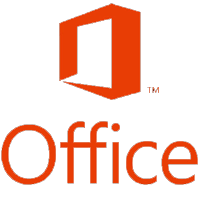 Outlook 2013 Change Theme Colours
Out of the box IMO Outlook 2013 is a bit bright and garish, lucky you can change the color scheme from the white in your face look, unluckily its in a stupid place you would never look. To change the colors in Outlook 2013 do the following.
In the top left hand corner select File then Office account as seen below.

Now on the right hand  screen you will see the option to change the Outlook 2013 theme. Select the colour scheme of your choice.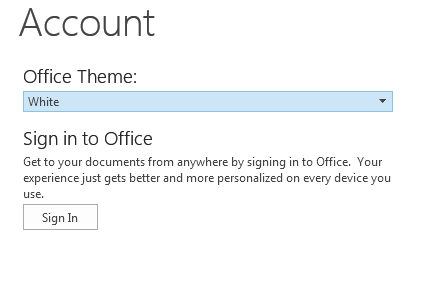 I find dark grey a lot easier on the eyes. You can also make changes to make new emails stand out more, try the below.
Click the View tab, Other Settings, change Grid Line Style to Solid (helps separate the emails)
Click the View tab, Conditional Formatting, Click Unread Messages, the click Font, change Font Style to Bold (helps identify new emails quickly)
Before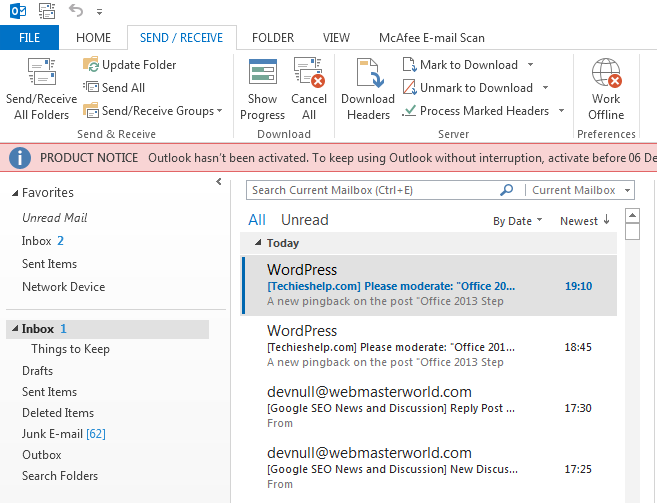 After
Ahhh my eyes are no longer bleeding.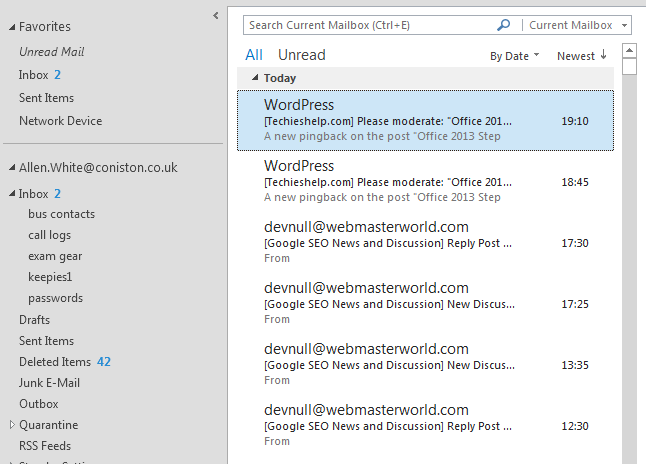 Allen White
Allen is an IT Consultant and holds the following accreditations. MCSA, MCSE, MCTS, MCITP, CCA, CCSP, VCP 4,5, 6 and HP ASE, AIS - Network Infrastructure.