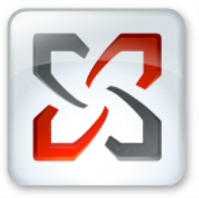 Add a Picture to an OWA Signature
IT Problem
Its is well known that you can use a normal signature in outlook and outlook web access, however it is not as well known that you can also add an image or branding to signatures in outlook web access. Follow the guide below on how to add your logo or branding to outlook web access.
IT Solution
Follow this quick easy guide on how to add a picture to you OWA siganture.
First of all make sure you have your image ready, for this tutorial im using the TH logo here…
So this is the logo im using. We then need to put it on the web, my logo is located here
http://www.techieshelp.com/wp-content/uploads/2010/10/thlogo.jpg
If you dont have a website you can upload it to imageshack.us for free.
Then we need write the following HTML code…
Tags: OWA
Allen White
Allen is an IT Consultant and holds the following accreditations. MCSA, MCSE, MCTS, MCITP, CCA, CCSP, VCP 4,5, 6 and HP ASE, AIS - Network Infrastructure.