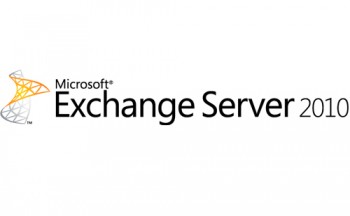 Allow a Server to Relay Email. Exchange 2007 / 2010
IT Problem
You want to allow another internal server to send email through your exchange server, either exchange 2007 or exchange 2010. Sometimes people need to for backups, allowing your backup server to email admins with a backup report. Or maybe an internal sql server sending reports to people.
IT Solution
This is fairly straight forward and simple to setup.
First launch the Exchange Management Console. Then go to Server Configuration and then Hub Transport.
Then on the lower right hand section of the mmc select receive connectors. We are going to create a new receive connector but only specify a single ip address.
So , right click the white space and select New Receive Connector. Then you will see this screen, enter the name for your connector. ( remember click the images to zoom )
The type of connector is "custom". Custom connectors allow you to receive email from  exchange servers and other servers in your network.. Once done click next.You will see this screen.
We need to edit the default address, so then click Edit and you will see this screen below. Change the IP address to use to be "Specify an IP Address". Enter the IP address of your EXCHANGE server. Leave the port on 25 as this is the standard SMTP port.
Then Click OK and Next.
We now see a screen where we need to enter the address of the server that will be sending out the emails ( the backup server ). Click Add, then enter the IP address of the server. See below.
The click Next and New.
The connector is now created, finally we need to set the permissions of the connector.
Right click the new connector and select properties. Go to permission groups and you will see the screen below. Make sure you put a tick in Exchange Servers.
Finally, go to the Authentication tab and Select Externally Secured, then ok.
This is now complete.
Tags: relay
Allen White
Allen is an IT Consultant and holds the following accreditations. MCSA, MCSE, MCTS, MCITP, CCA, CCSP, VCP 4,5, 6 and HP ASE, AIS - Network Infrastructure.