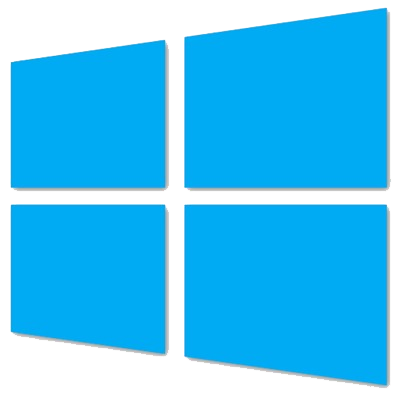 Building Server 2012 And Creating A New Windows 2012 Domain
In this guide we will build a brand new Microsoft Windows Server 2012 server from scratch and go through each individual option. We will then go through the process of creating a new domain by installing the relevant services and promoting it to be a domain controller. Step by step guide on how to install windows server 2012 and create a server 2012 domain.
Installing Server 2012
Once you have your ISO mounted or DVD  inserted, it will boot. The first decision is the locale settings. Choose as required the click next then "Install Now".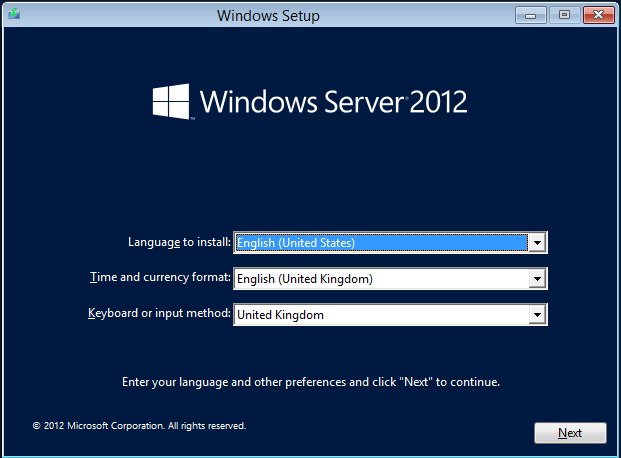 The setup is starting splash will run then you will be prompted to install you license key, do so then select next.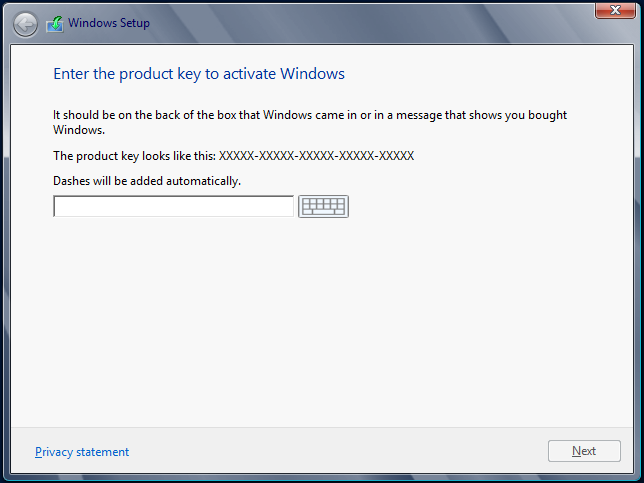 The next option is important. you will be presented with a screen asking which version of server 2012 you would like to install. Server Core or Server with GUI. Server core is a pure power-shell driven OS and is used by people who prefer not to use a GUI, these servers are normally used as Web servers. In this install we will be installing the GUI version so select that and continue. To read more about Server 2012 version  visit Microsoft's site here. http://www.microsoft.com/en-us/server-cloud/windows-server/default.aspx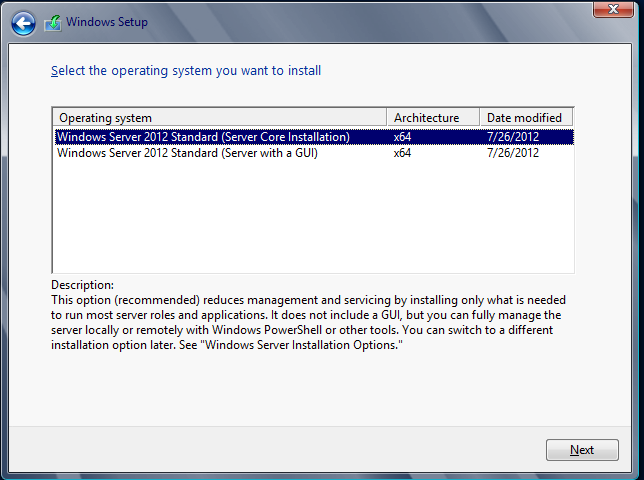 Select your license terms and click next to continue.The next screen asks if you are upgrading or you are installing server 2012 from new. We are installing as new so select "Custom".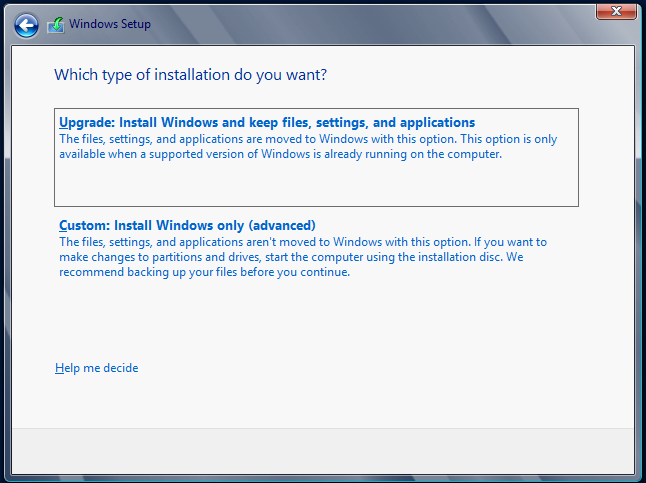 We then select the drive we would like to install the server 2012 OS onto. In my environment I have a single drive, you should select the drive you wish to install to then click next.If you are installing the OS onto a machine with a raid card that server 2012 cannot see then click "load driver" to inject the raid cards driver before you continue.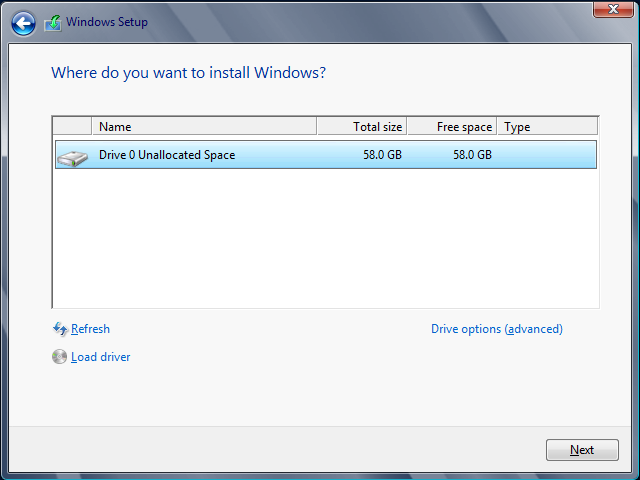 Microsoft Server 2012 will now proceed to install going through 5 phases of installation. The file copy, file preparation, feature installation, then install any updates it needs and finally tidying up any files it does not need after the install.The PC may reboot a few times during this process so be patient.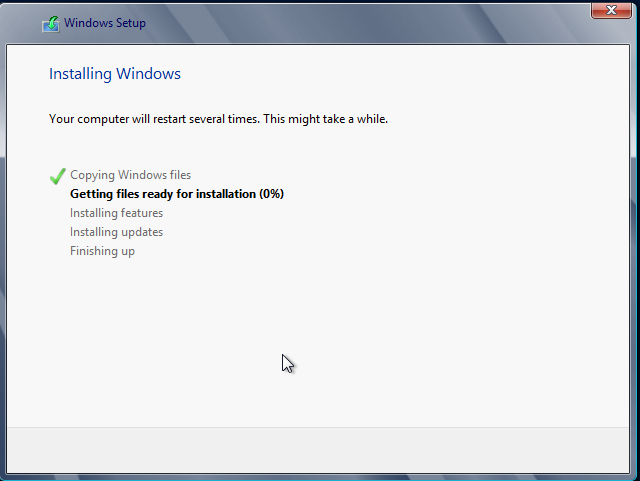 This process may take around 30 minutes, once done and updated you will be presented with the new server manager dashboard. you are now ready to configure server 2012.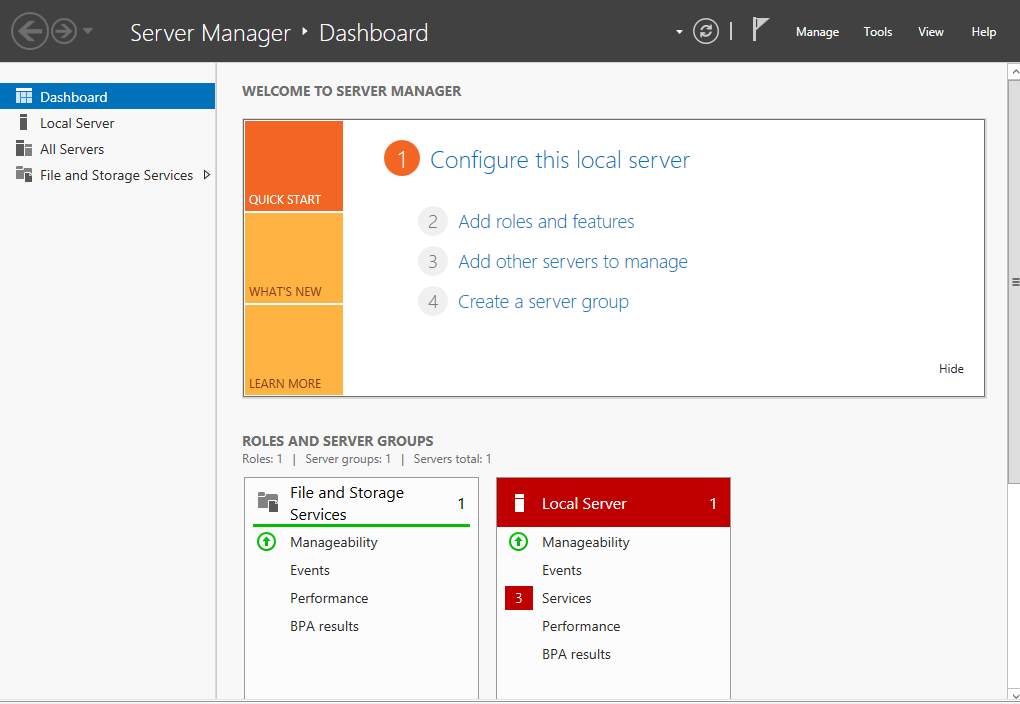 Create A New Server 2012 Domain
We are now ready to create our new 2012 domain, first we must give our new 2012 server a name. To do so in server manager select "Local Server" then click on the temporary computer name.

Select change, then give the server a valid name. Mine is Techieshelp-DC.Once done click OK and reboot.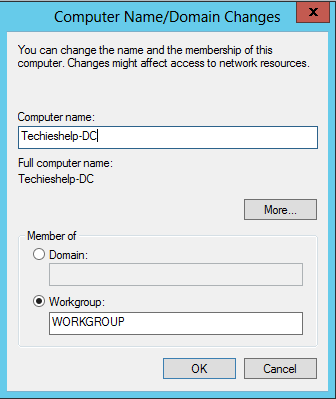 We now need to give the server an IP address in the range we will use. To do so right click the PC icon in the bottom right hand corner and open network and sharing center.

Then select Change Adapter Settings, right click your servers network card and select properties.Select IPV4 ( or 6! ) and enter your IP details and the ok and apply. Reboot the system.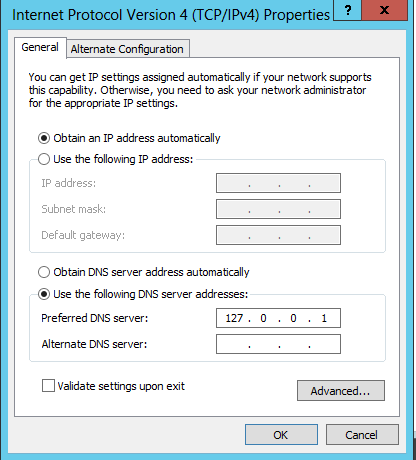 Once it has rebooted and you have logged in, make sure you are back in server manager, we are now ready to add the active directory domain services role. Select option 2, "Add roles and  features". Click next at the standard 2012 prerequisite screen. We are setting up a single role based server so select that option.

In server 2012 servers can be grouped so that you can install roles on multiple servers at a time, in this example we are using just one server as it is a new Domain so select your server and click next.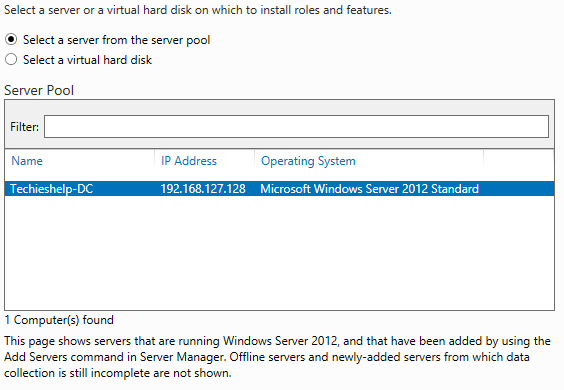 You will be presented with all the roles that you can install on server 2012. As we are creating a new server 2012 domain we need to install the role named Active Directory Domain Services, select it .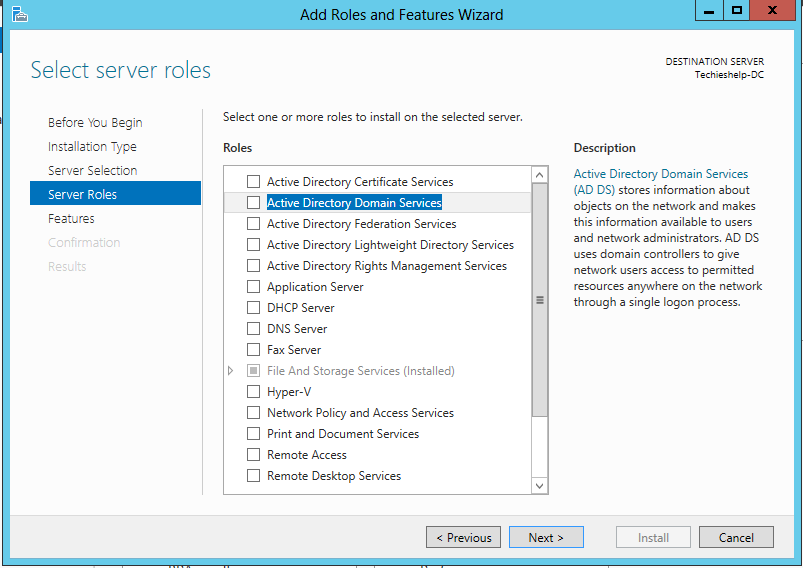 Once selected you will be prompted with the add features option. Select all the defaults by choosing Add Features. Once you are back at the Select Server Roles screen click next.You will be asked if you want to install any additional features. Click next as we do not need to.
You are now prompted with the installation of the Active Directory Domain Services install. Click next to continue.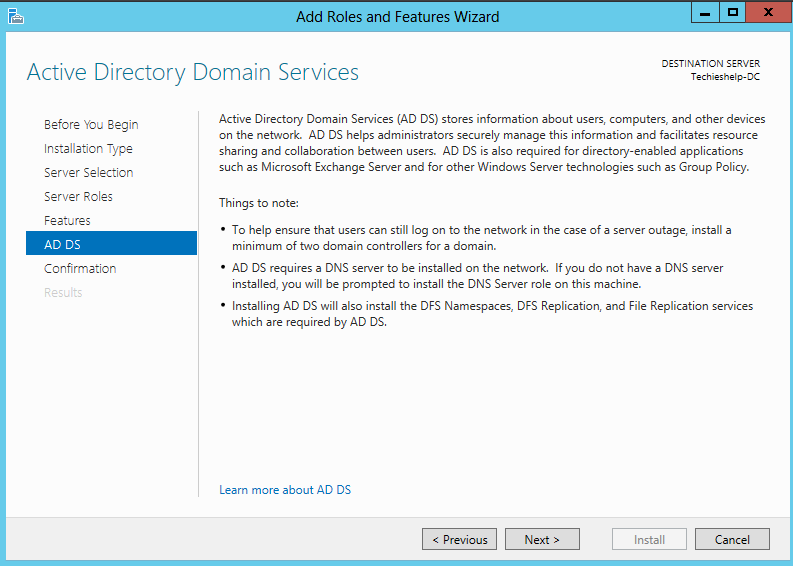 You will see the summary screen. if you had multiple servers in a group you would put a tick in restart destination server automatically. Click install to commence the active directory services install. The process will start to install the roles as seen below.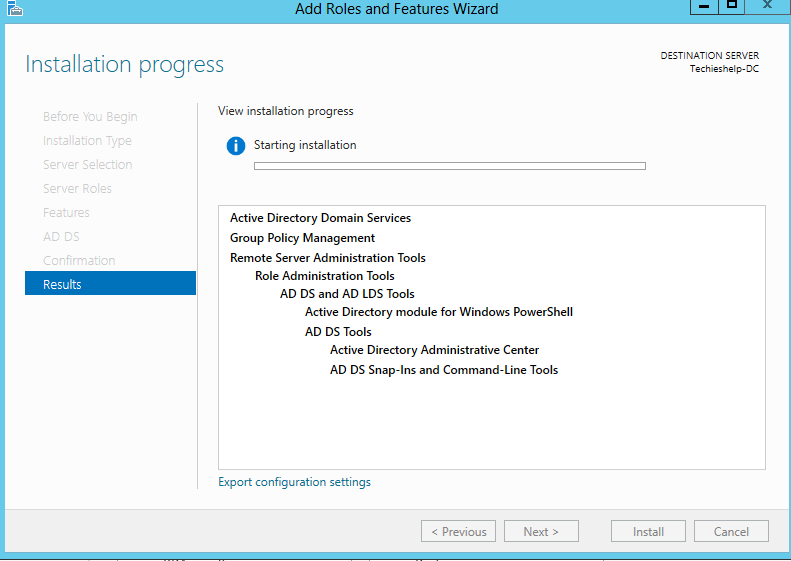 Once the install is complete click close.You would think that is it but you have not yest created the domain. In previous version the DCPROMO command would of been used to install active directory and run the promotion process, DCPROMO is no more You will now see at the top of server manager a warning sign under notifications, click it and you will see "Promote this server to be a domain controller." Click this option.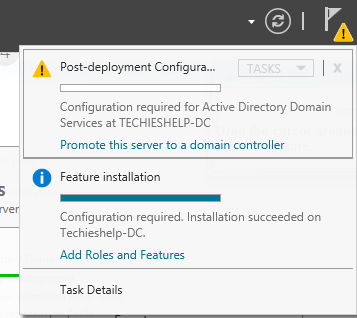 Promoting Server 2012 to Be a Domain Controller
As we are creating a new domain, on the screen below you will see that we need to select "Add to a new forest" and also enter the name we would like to call our new 2012 root domain. Do so and click Install.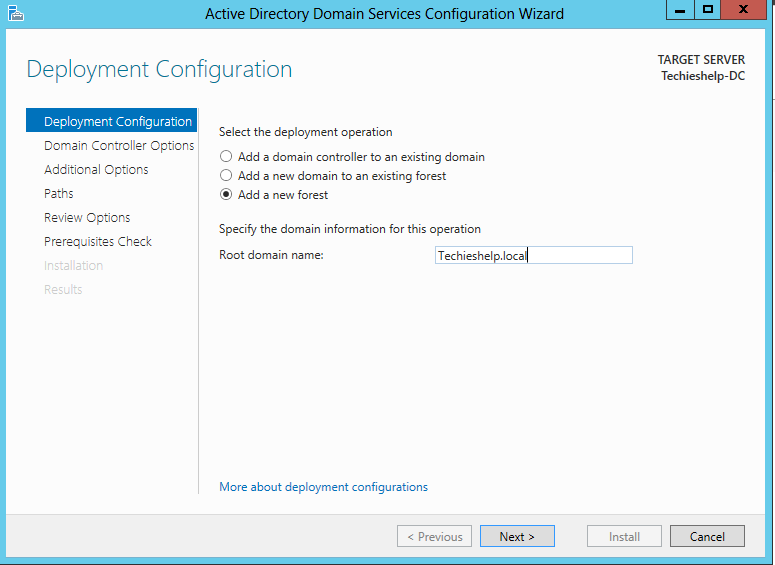 You now need to select your 2012 domain controller options, when you choose the functional level you are basically saying I want no domain controllers older than this functional level. So as this is a new domain I will only be installing server 2012 DC`s in it.

Leave the defaults in place such as DNS server role and also enter the Directory Services Restore mode password.Then click next. You will see a DNS delegation error, you can ignore that as it is a new domain. Click next.
You then will need to confirm your NETBIOS name, if you are happy then again click next.

Now you can select where you want the active directory database to be stored, I just leave the defaults and click next.

You will see the review screen, if you are happy with the results then click next. You can now finally select Install. Do so. The server will now be promoted to be a domain controller and will hold all the FSMO roles. During this process you will be logged out and the server will reboot.
Your domain is now built and ready to accept users to be created and PC`s to be joined to the domain. Before doing so you may want to install DHCP on Server 2012 so the PC`s get valid IP addresses and also install your anti-virus package.
Setting up Exchange 2013 on this domain? Follow the Exchange 2013 Installation and Configuration Guide.
Allen White
Allen is an IT Consultant and holds the following accreditations. MCSA, MCSE, MCTS, MCITP, CCA, CCSP, VCP 4,5, 6 and HP ASE, AIS - Network Infrastructure.