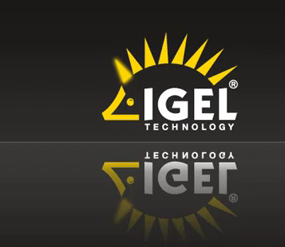 Connect IGEL Clients To VMware View
This is a really quick process. The format I will show you here configures the IGEL thin client to connect to view and also puts the thin client in appliance mode which means the the unit will boot automatically into the view client ( not showing any setup console etc ). It will then lock the thin client so the end user cannot modify any configuration whatsoever. I will do this with the UMS , however the configuration is the same on an individual thin client.
So to start, launch the UMS right click profiles and create a new profile. I called mine "connect to view".
Then on the edit screen, expand sessions and select "Appliance Mode".
Ok, as seen below, the first thing we need to do is Enable VMware View. Then enable and enter the View server URL ( or IP address ). Once done tak it back to green so the clients cannot edit it. Then select user name, leave it blank and set it to blue so a user can edit it. Do the same for password. On domain, enter the details required but again set it so that users cannot edit it. Desktop name is if you ever want to make sure that a IGEL client gets a specific desktop.
Finally, make sure that you select "Autoconnect", this makes the vmware view client launch automatically.
Then we need to assign the profile to our clients. Simply select the clients or the group the the IGEL clients are in .Select "assigned objects" then click +, browse to profiles then select the profile you have just created. Now that this is attached we need to apply it. To do so, again right click the IGEL thin clients or the holding group. Go to commands and select UMS to TC.
Tags: view
Allen White
Allen is an IT Consultant and holds the following accreditations. MCSA, MCSE, MCTS, MCITP, CCA, CCSP, VCP 4,5, 6 and HP ASE, AIS - Network Infrastructure.