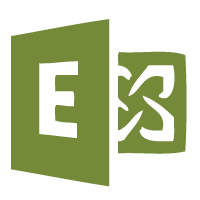 Exchange 2016 Install – Error 1603
When installing Exchange 2016, or for that matter Exchange 2013 or 2010 you may come across the following error code while installing.
Error:Installing product D:\exchangeserver.msi failed. Fatal error during installation. Error code is 1603. Last error reported by the MSI package is 'The installer has encountered an unexpected error installing this package. This may indicate a problem with this package. The error code is 2337. '
Do not panic the fix is nice and simple, the ISO you have burned or the install .exe is corrupt. Simply either burn the ISO again or download the install exe again, then restart setup.
Tags: install
Allen White
Allen is an IT Consultant and holds the following accreditations. MCSA, MCSE, MCTS, MCITP, CCA, CCSP, VCP 4,5, 6 and HP ASE, AIS - Network Infrastructure.