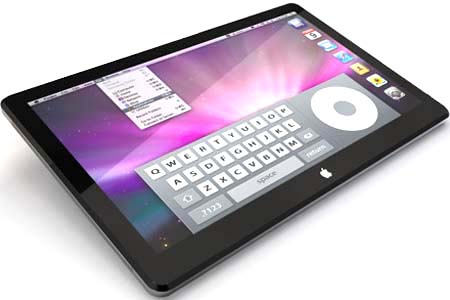 How to Increase iPad / IPad 2 Battery Life / iPhone
Problem
If you are a heavy user of your iPhone or iPad, then you will be well aware that the battery life is not great. However there are a number of ways we can improve the battery life of the iPad and iPhone. Follow these hints and tips below to make your battery life stretch that little bit further.
 Resolution
If you want to improve your iPad's Battery life, then here are some tips to save and increase your iPad's Battery Life.
Don't expose iPad to high or low temperature
If the iPad is exposed to high or low temperatures, its battery could be harmed and it causes decrease in battery life. So you should be careful about that. It should be OK between 32 degrees F and 95 degree F.
Update the Firmware
Whenever there is a new update of your iPad's firmware is available, you should update it. Apple might be bringing new features in the firmware which could increase your iPad's battery life.
Turn off Wi-Fi and 3G
You could turn off iPad's Wi-Fi feature if you aren't using it to increase your iPad battery life. Go to Settings, select Wi-Fi and turn it off.
In areas with limited 3G connectivity, if you try to use 3G, it could cause more loss of the iPad's battery life. For doing it, go to " Settings " and turn the " Cellular " option off.
Customize Brightness
You could increase your iPad's battery life greatly by lowering the brightness. If you think you have enough brightness for the display, you lower it. Go to Settings -> Brightness & Wallpaper and lower it by dragging the slider to the left.
Enable Airplane Mode
In some areas, the Wi-Fi or 3G network of your iPad will be facing some problems. So the iPad automatically tries to be in contact with it and thus consumes more power from the battery. In these circumstances, enabling the Airplane Mode could help you increase your iPad's battery life. Go to Settings and turn Airplane Mode on.
Disable Push Notifications
The Push Notifications are used to make you aware mainly of of your iPad updates. But turning it off could save and improve some battery life. So to disable it, go to " Settings " and turn the " Push Notifications " feature off.
Disable Location Services
I am not telling you to always keep the location services off, but just when you are not in need of it or when your iPad's battery is low. To disable it, go to Settings -> General and turn the Location Services off.
Turn off Push Mail
If you are receiving emails frequently, it could affect your iPad's battery life. So turning off Push Mail will do it. Go to Settings -> Mail, Contacts, Calendars -> Fetch New Data and turn Push off.
Turn off Equalizer
The Equalizer feature in your iPad automatically adjusts the sound. But this could decrease your iPad's battery life. So you could turn it off to increase battery life.
Turn on Auto Lock
Turn on the Auto Lock feature so that whenever the iPad is inactive, it automatically turns off after a certain time interval.
Tags: Ipad
Allen White
Allen is an IT Consultant and holds the following accreditations. MCSA, MCSE, MCTS, MCITP, CCA, CCSP, VCP 4,5, 6 and HP ASE, AIS - Network Infrastructure.