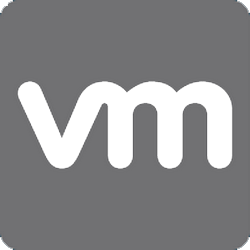 PANIC Error While Reading File 3, VPXA VGZ
I had this on an ESXi server that suffered power loss and died until power was restored. Upon booting the ESXi host I was greeted with the error below.
PANIC: Error While Reading File -3, VPXA.VGZ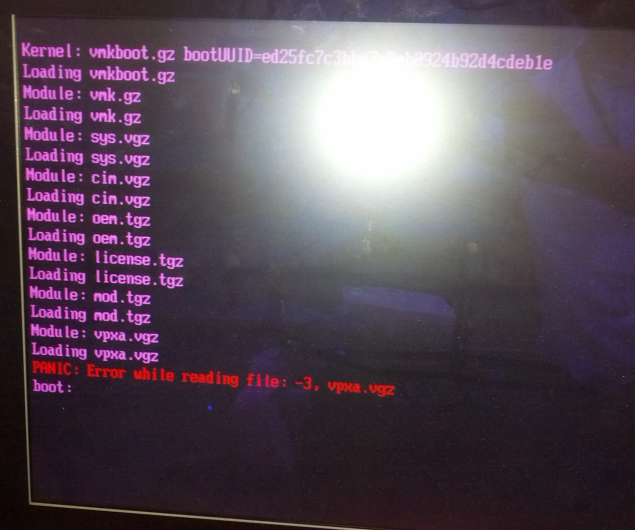 Digging around the web did not come up with much and it was basically a corrupt file, the only way to resolve this issue was to to an VMware ESXi repair install. First a few things to remember about a repair install of ESXi.
You will lose all Vswitch configurations
You will NOT lose any local virtual machines as it retains the VFMS
Upon repair the console is reset so you must re-ip the host and apply host names, DNS etc
Basically you only lose the configuration of the ESXi host. Below is the process for doing an ESXi repair install.
Running A Repair Install of VMware ESXi
This really simple, pop in the version of ESXi you were running onto DVD and boot from it. You eventually will get the option to install ESXi or do a repair install press "R".
You will now get the option of where you would like to repair Vmware, if like my setup you are connected to a SAN and also have ESXi built on an SD card the make sure you select the correct target, you do not want to overwrite data on the SAN!.
Once built then re-ip the ESXi host so that you can connect to it / import it back into the vcentre. it is then just a case of re-configuring your vswitches and you should see your Virtual Machines appear automatically.
Tags: repair install
Allen White
Allen is an IT Consultant and holds the following accreditations. MCSA, MCSE, MCTS, MCITP, CCA, CCSP, VCP 4,5, 6 and HP ASE, AIS - Network Infrastructure.