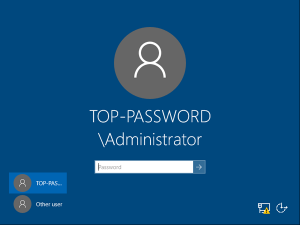 Reset Windows 10 Password
Reset Lost Windows 10 Password in 3 Steps
How can I log back into Windows 10 after I have lost my admin password? Forgetting your login password is one of the most irritating issues that can happen to your Windows installation. Although all of your precious data remains safe on your hard drive, this issue prevents you from gaining access to it and using it. There is no need to panic, however. In this guide I will show you how to reset your forgotten Windows 10 password in 3 simple easy to follow steps. The password recovery software we will use here is PCUnlocker.
Step 1: Make a bootable USB drive
As you cannot get into your computer, you will need to use another PC to prepare a bootable USB drive. Download the .iso (disk image) zip file of PCUnlocker and unzip it. Next, download the CD/USB creator software – ISO2Disc. Start that program and use it to create a bootable USB drive from PCUnlocker ISO image.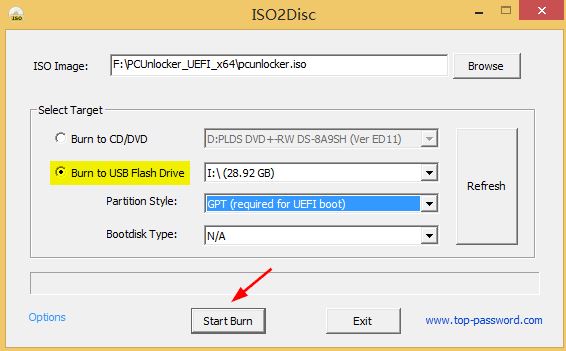 Step 2: Boot your PC with USB
After you've made a bootable USB drive, insert it into your Windows 10 computer. While turning on the system, quickly press your boot order key (F2, Del, F12, Esc, etc.) to access the Boot Options Menu where you can see all bootable devices on your computer. Choose the USB drive and let your PC boots to it.

Step 3: Reset your Windows 10 password
Once PCUnlocker loads up, it automatically scans the hard drive for any existing Windows installations, and lists out all user accounts in the SAM database. As you can see in the following screenshot, it lists out all the user accounts on your Windows 10 installation.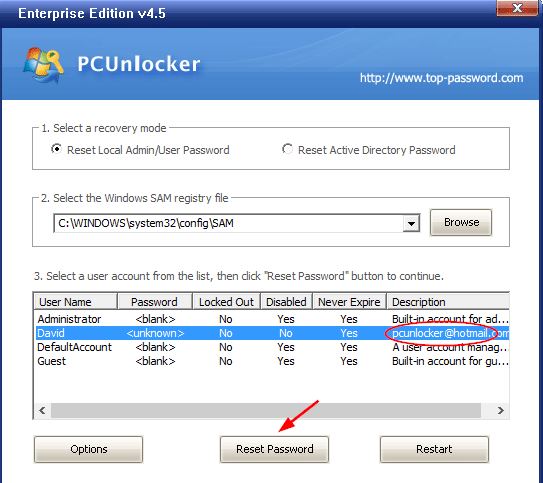 Select a user you want to reset the password for, and then click on Reset Password button. The program will remove your forgotten password and fix the improper account properties that may prevent your account from logging into your PC.
Reboot your computer and let it boot normally. You can then log into Windows 10 without a password!
Conclusion
There are many other ways that can also help you reset a forgotten Windows 10 password, but PCUnlocker is one of the easiest tools that lets you regain access to your computer in no time. Having a PCUnlocker boot disk can save you a lot of time and headaches in the end, techieshelp fully recommends this products for any serious techie.
Tags: pc unlocker
Allen White
Allen is an IT Consultant and holds the following accreditations. MCSA, MCSE, MCTS, MCITP, CCA, CCSP, VCP 4,5, 6 and HP ASE, AIS - Network Infrastructure.