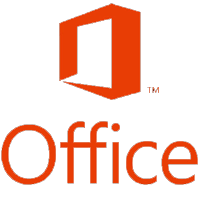 Outlook Distribution Lists Fail After PST Migrate
Golden oldie this one!, I was working with a client recently who used contact lists in outlook to build up personal distribution lists.
I had pstd in all her data and contacts into her new exchange environment, however when she went to open up her contact distribution error she was greeted with the following:


Could not find contact (Contact), it may have been deleted or moved from it's original location.
 Would you like to remove it from the list?


This seems to be an issue where the parent distribution list is not updated once you have migrated your contacts. Luckily this is easily resovalbe and we can relink the contacts to the parent list.
To do so, select your contact list and hold down CTRL and Left Click all your contacts in the list.
Then on the menu ribbon select Update, the following alert will appear:

Try to repair the lost members and remove only those contacts that cannot be resolved.


Select ok and your contact list issues will dissapear, rinse and repeat for all your other distribution lists.
Allen White
Allen is an IT Consultant and holds the following accreditations. MCSA, MCSE, MCTS, MCITP, CCA, CCSP, VCP 4,5, 6 and HP ASE, AIS - Network Infrastructure.