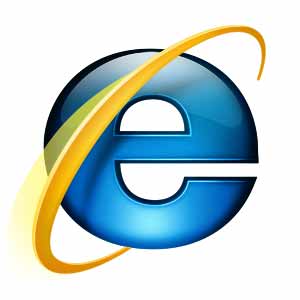 Step By Step Guide on Upgrading to Internet Explorer 9
A lot of people will be doing this soon so here is a quick guide on upgrading Internet explorer to Internet explorer 9
Ok First step is to go here
http://technet.microsoft.com/en-us/ie this is microsoft's ie9 site.
Then you need to click on the image you will see below.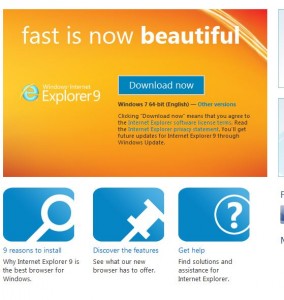 You will then get a screen that says download or run, easiest option is to choose Run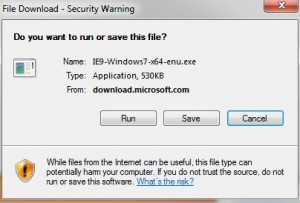 Once it has down,loaded the installed then then need to run the full install, you will see this screen. Click Run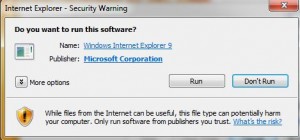 The system will do its own thing now for about 2-3 minutes you will see this screen.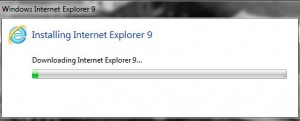 Then you will be asked for a reboot. Do so.

After the system reboots, launch Internet explorer and you will see this screen asking if you would like to accept the default security settings . Select yes.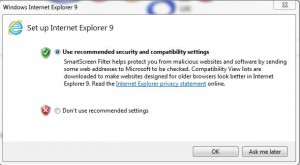 Job done!, IE9 is now installed. If its your browser of choice at the bottom of the screen hit default browser.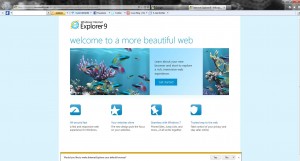 Now Your Using Internet Explorer 9 Consider..
How To Subscribe To An Rss Feed In Internet Explorer 9
Disable an Add-On In Internet Explorer 9
Enable The Menu Bar In Internet Explorer 9
Tags: internet explorer
Allen White
Allen is an IT Consultant and holds the following accreditations. MCSA, MCSE, MCTS, MCITP, CCA, CCSP, VCP 4,5, 6 and HP ASE, AIS - Network Infrastructure.