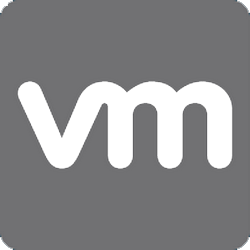 Connecting iSCSI to ESXi Guide
This guide applies to ESXi 4,5 and its supporting versions of VCenter. Unlike SAS connections which are found by simply running an "add storage and refresh" in ESXi, iSCSI needs a little more configuration and by default the adapter is not enabled.
In the simple to follow guide below we create a VSwitch as our iSCSI SAN is not on our standard VMnetwork we then enable the iSCSI adapter in ESXi and point it to our iSCSI SAN by adding the IP address of the SAN to the Dynamic section.
Creating A VSwitch For iSCSI
In this example my iSCSI SAN is on a 192.16.1.x address so we need to create a VMkernel VSwitch so that the ESXI host can see the storage. To do so do the following.
Select Configuration > Networking > Add Networking > Select VMkernel > Select the NIC that is attached to the controller > Label the VSwitch > Assisng a free IP address on the range
As seen here (click to zoom).
Enable iSCSI in VMware ESXi
First log onto you ESXi host from withing VCenter, if you just have a single host log direct onto that ESXi host. Once in then browse to the below.
Host > Configuration > Storage Adapters > Your iSCSI Adapter > Properties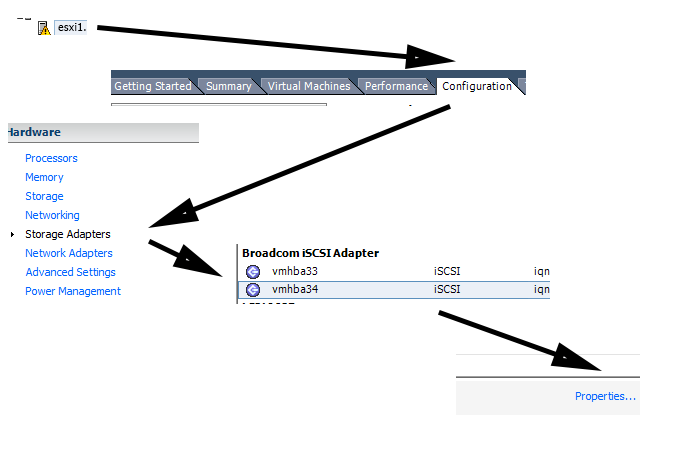 Once you have selected properties you will see the default status is set to disabled.

To enable we select configure and then select the enabled tick box as seen below.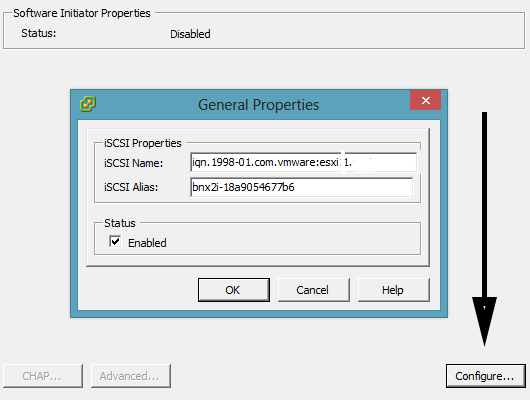 Then click OK and select Dynamic Discovery. we now enter the IP address of the controller on our iSCSI SAN, bare in mind that if your SAN has two controller for fail over you will need to add both controller IP addresses.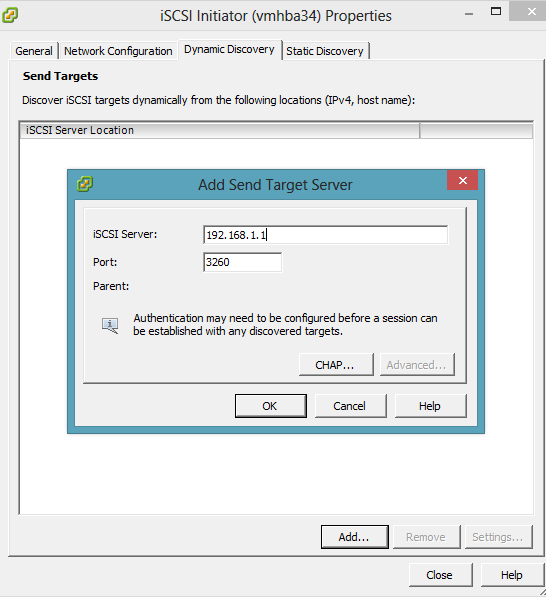 To view the storage we have presented we must now refresh our storage display. To do so do the following
Storage > Refresh
You will now see your storage appear and be available for use.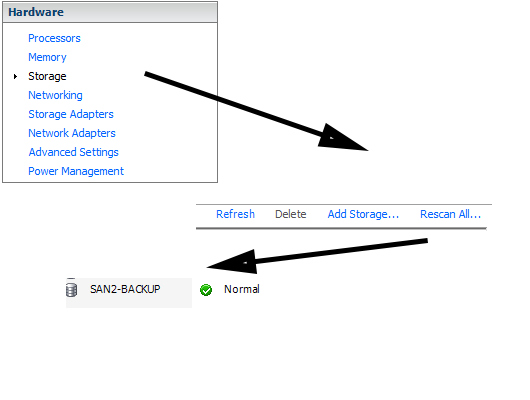 Allen White
Allen is an IT Consultant and holds the following accreditations. MCSA, MCSE, MCTS, MCITP, CCA, CCSP, VCP 4,5, 6 and HP ASE, AIS - Network Infrastructure.