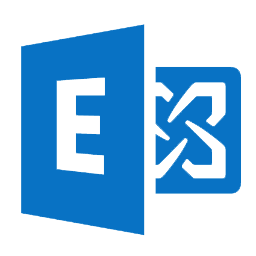 Exchange 2013 – Error Unsupported OS Detected
After building a new Server 2012 server and fully patching it I then popped in the Exchange 2013 DVD and began the install. I was hit with the error and screen below while running the Exchange 2013 pre-requisites.
Error:
An unsupported operating system was detected. Exchange 2013 Client Access and Mailbox Server roles support Windows Server 2008 SP1 or later and Windows Server 2012
.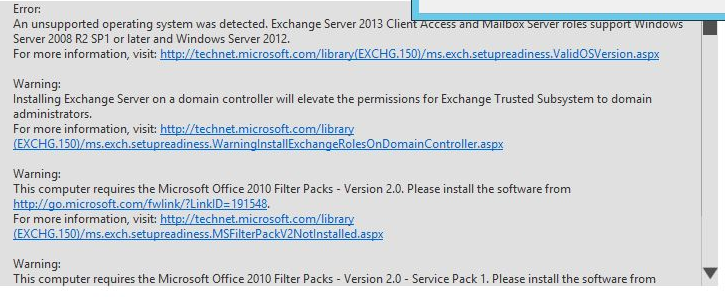 I have used the RTM version of Server 2012 numerous times to uld Exchange 2013, however the only difference in this install was that I had Installed Remove Desktop Services on the server. Specifically the Remote Desktop Host Manager.
I did not think this would be the issue however, I followed the "whats the difference to a normal install" method, removed Remote Desktop Services and ran the install again. Exchange 2013 installed perfectley.
Allen White
Allen is an IT Consultant and holds the following accreditations. MCSA, MCSE, MCTS, MCITP, CCA, CCSP, VCP 4,5, 6 and HP ASE, AIS - Network Infrastructure.