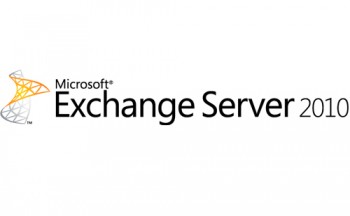 How to Install Exchange 2010 on server 2008 R2
This is a guide to installing exchange 2010, the guide on installing exchange 2013 is here.
Thinking a lot of people will be doing this soon I thought id do a step by step guide on installing Microsoft Exchange 2010. I will write this article and show anything which crops up so it will be as if we are on a live site.At the end of the page there is a full video walkthrough of installing exchange 2010.
Pre Reqs
The server im installing it on is a greenfield server, nothing else other than 2008 R2 is installed.We do need the following roles added in advance..
IIS
IIS metabase
Net Framework 3.5
First Steps
We need to make that we have a All the roles already installed onto our server in advance. Here are the roles that you will need to add in advance.
Ok, CD mounted, welcome to exchange 2010
First thing we notice is that its clever and has detected that ive no Framework 3.5 installed ( DOH ), so we need to enable that role. Launch server manager and select roles, then add roles. You will see this screen
Select application server and then install the .Net Framework 3.5 service.
Ok , back to installing Exchange. As you can see below we are now being prompted to select the Exchange Language Option.
I'm selecting "install only the languages from the DVD"
Step 4 and we ready to install exchange 2010
Ok, so Exchange goes away and copies dome files and then prompts you with this screen.
Select next and accept the standard license agreement, you will also be asked if you would like to take part in error reporting, the default is no so lets leave it that way.
Exchange then asks what type of environment you are in and what roles you will be using, as this is just going to be a standard install I just need the typical install so lets select that.
You then get prompted for the name of your Organization, again lets leave this default.
Your next decision is whether you want Outlook 2003 and entourage clients to connect to your exchange server. I do not so i select no ( the default ).
You then get asked for your domain name if you are going to use ActiveSync for your mobiles and OWA. Enter your Domain name as required
You then get asked if you would like to join the customer experience program, I don't so we will skip this step.
The Install
Exchange now starts the actual install and does a ready ness check, providing you have followed all the above instructions you will see this success screen.
Select "Install" to continue the install. You will see this screen as it installs and it takes roughly 10 minutes.
And that's it, its quite painless and simple to do
Video Guide to Installing Exchange 2010
Tags: guide
Allen White
Allen is an IT Consultant and holds the following accreditations. MCSA, MCSE, MCTS, MCITP, CCA, CCSP, VCP 4,5, 6 and HP ASE, AIS - Network Infrastructure.