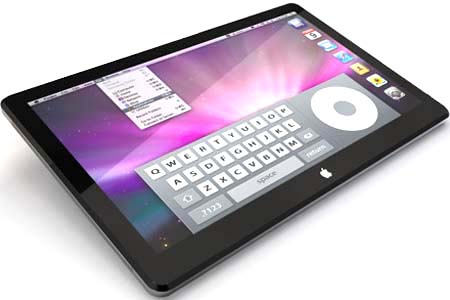 IPAD / IPAD 2 Tips and Tricks
The Tips an Tricks
1. Arrange icons – Tap and hold any icon to move it around the home screen to a better spot.
2. Quick period – When entering text, instead of typing a period then a space at the end of a sentence, simply press Space twice and the period is inserted automatically.
3. Type accented characters – Tap and hold a letter on the keyboard to access the accented versions.
4. Lock caps lock – Double tap Shift to lock the caps lock. Tap it once more to undo.
5. Cut, Copy & Paste – Tap and hold the first word, then drag your finger along the text you wish to copy. Select Cut or Copy as desired. Tap and hold the area you wish to paste, then tap Paste.
6. Prevent syncing when attaching to computer – Press and hold Command + Option (Mac), Shift + Control (PC) until iPad appears in iTunes.
7. Save image in Safari – Tapping and holding an image on a web page will enable you to save it.
8. Access shuffle and repeat song functionality – Tap the Album art on the Now Playing screen.
9. Quick scroll to top of web page – In Safari, you can tap the status bar at the top of the screen for a quick trip to the top of the page.
10. Force quit apps – Press and hold Sleep/Wake until the red slider appears, then press and hold Home until the application you are using exits.
More…
iPad: Save Location On Map
Save a favorite location on the iPad Maps app so you can find it later by marking it with a bookmark. Here's how.
1. Open Maps.
2. Navigate to the area you wish to mark.
3. Tap and hold your finger on the map for a couple of seconds. A pin will appear. Drag it to the point you want to mark.
4. Tap the pin, then tap Add to Bookmarks.
iPad: Disable Automatic Syncing One Time
By default, the iPad automatically syncs when you attach it to your computer. Sometimes you just want to plug it in to charge it, or maybe you want to sync it later. Here's how to disable and prevent syncing for one time.
1. Open iTunes.
2. Connect iPad to the computer.
3. Quickly press and hold Shift + Control for Windows PC or Command + Option for Mac.
You can always sync your iPad manually by using the button in the bottom-right corner of the iTunes window.
iPad: Assign Photo to Contact
Set a photo to a contact on your iPad so that a picture will appear next to that person.
1. Navigate to the picture, select it, then tap the icon with the arrow.
2. Select Assign to Contact.
3. Select the contact.
4. Pinch to zoom in or out. When finished, select Set Photo.

iPad: Safari Icon is Missing
Just like the YouTube icon, some users have discovered the Safari Icon is missing from the Home screen of their Apple iPad. Check these things before you pull your hair out trying to figure it out on your own.
1. You can swipe to different Home screens. Ensure you didn't accidentally drag it to another screen, or place it in a folder.
2. Restrictions may have been placed on Safari. Check the following:
* Select Settings.
* Select General.
* Choose Restrictions.
* Make sure Safari is set to On.
iPad: YouTube Icon is Missing
If your YouTube icon is missing from sight on your iPad, here are a few things to check.
1. Ensure the icon didn't end up on another screen. Swipe back and forth between the different parts of the Home screen and make sure it's not there.
2. Someone or something may have disabled YouTube. Enable it again with these steps:
* Open Settings.
* Tap General.
* Tap Restrictions.
* Make sure YouTube is set to On.
iPad: Invert Colors
If you can read better with white text on a black background, you can invert the colors on your iPad tablet.
1. Open Settings.
2. Select General.
3. Select Accessibility.
4. Tap White on Black.
iPad iBooks: Set a Bookmark
In iBooks for your iPad, you can mark a page with a bookmark to mark where you have left off just like you can with a real book.
1. Tap and hold any word on the page.
2. Select Bookmark.
When you would like to remove it, just tap and hold the word again, then select Delete.
iPad iBooks: Go To Specific Page
Posted on May 06, 2010 under iPad Tips | No Comment
Go to a specific page number in the iBooks app for iPad.
1. Tap near the center of the current page.
2. In the page navigator controls at the bottom of the page, drag until the desired page
number, then let go.
The app will then jump to that specific page.
iPad: Show Battery Meter Percentage
If you want your iPad to show you what percentage of the battery is left, you can enable the feature in the top-right corner of the screen with these steps.
1. From the Home screen, tap Settings.
2. Choose General.
3. Choose Usage.
4. Switch Battery Percentage to On.
That's all. Now you will know precisely how much power you have left.
iPad: Check Data Usage
Don't go over your allotted 3G data usage on the iPad by checking it regularly.
1. Select the Settings icon.
2. Select Cellular Data.
3. Select View Account.
Alternately, you can also use:
1. Choose the Settings icon.
2. Select Usage.
3. Select See cellular network data.
If you're using the second option here, you will have to manually reset the counter under Settings > Usage > Reset your usage statistics.
iPad: Enable 3 Finger Zooming
Enable the ability to zoom in or out on your iPad by dragging 3 fingers up and down the screen.
1. Open the Settings app.
2. Select Accessibility.
3. Select Zoom.
Enabling this setting will allow you to drag 3 fingers down the screen to zoom out, and up to zoom in. Double-tapping the screen with 3 fingers will restore everything to normal size.
iPad: Arrange Icons
Q: How do you rearrange the icons on the Home screen of the Apple iPad?
A: 1. Tap and hold the icon you wish to move.
2. The icons will wiggle after a couple of seconds. Drag the icon to the space you wish to move it to.
3. Press the Home button to save the changes.
iPad: How to Turn Pages In iBooks
Are you reading a book on your iPad and wondering how to turn the page? It's simple. Just tap or flick the right margin of the page and the page will turn. The device will remember which page you were on if you close out of the app.
iPad: Connect to Closed or Private Wi-Fi Network
Posted on Apr 13, 2010 under iPad Tips | No Comment
Closed or private Wi-Fi networks don't broadcast their network names like other public or secured networks do, you have to connect to them manually.
1. Select Settings.
2. Tap Wi-Fi.
3. Tap Other.
4. Enter the network name, security type, and password for that network.
iPad: How to Print
It seems people like to think that the iPad is similar to a Tablet PC, and in some ways it is, but it's more like a large iPhone than anything and has no print drivers.
If you want to print something, you'll have to get the file to your computer to print it. There are a ton of ways to do this. You can email it to yourself, sync it back with iTunes, use Google Docs, or Apple even has a website similar to Google Docs now called iWork.com that you can use to upload files to and access from other locations.
iPad: Not Showing Up in iTunes
If your Apple iPad isn't showing up in iTunes, here are the most common things to check:
1. System Requirements – If you've ever synced an iPod or iPhone then you will know about these. The computer you're syncing to must have iTunes version 9.1 or later, must support USB 2.0, and the Operating System must be Mac OS X (10.5.8 or later), Windows XP (with Service Pack 3), Windows Vista, or Windows 7.
2. USB Connection – A common issue with iTunes is that you generally can't have your device connected before you start iTunes. Disconnect your iPad from your computer and reconnect it. If that doesn't work, try a different USB port, or possibly a different USB cable.
3. Charge your iPad – If your iPad has a low or dead battery, then it won't show up in iTunes until it has a little bit of a charge. Charge the iPad for 10 minutes or so, then try to connect it again.
4. Restart your iPad – To restart the iPad, hold the Sleep/Wake button until the red slider appears, then slide your finger on the slider to turn it off. Turn it back on by holding the Sleep/Wake button until the Apple logo appears.
5. Restart your computer – Restarting your computer can resolve any software/hardware issues that might be keeping your iPad from showing up in iTunes, and is always worth a shot.
6. Reinstall iTunes – If all else fails, try removing iTunes and reinstalling it.
iPad: Delete Video
Save space on your iPad by removing videos from the device.
1. While on a screen with a list of videos, tap and hold a movie for about 2 seconds.
2. The Delete button will appear. Tap the X.
When you delete a video that is not a rented movie from the iPad, you will need to set the video not to sync in iTunes if you don't want the video to appear on the device again.
iPad: Find Firmware Version
Need to locate the version of the firmware running on your Apple iPad? Just follow these steps and it's easy!
1. Tap Settings.
2. Tap General.
3. Tap About.
The firmware version will be displayed on the screen along with a bunch of other useful information about your iPad.
iPad: Delete a Contact
Q: How do you delete a contact from the iPad?
A: 1. Open the Contacts app.
2. Select the contact you wish to get rid of.
3. Tap Edit.
4. Scroll down and tap Delete Contact.
iPad: Find MAC Address
You may need the Wi-Fi MAC Address for your Apple iPad in order to connect to certain wireless networks. Here's how you can find it.
1. Tap Settings.
2. Tap General.
3. Tap About
4. Scroll down to Wi-Fi Address, and that's the info you need.
Tags: Ipad
Allen White
Allen is an IT Consultant and holds the following accreditations. MCSA, MCSE, MCTS, MCITP, CCA, CCSP, VCP 4,5, 6 and HP ASE, AIS - Network Infrastructure.