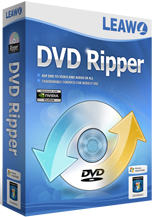 Leawo Blueray/DVD Giveaway
Our good friends over at Leawo have kindly given us 10 copies of their fantastic BlueRay and DVD ripping software to giveaway to Techieshelp readers..
What is Leawoo BlueRay and DVD Ripper?
Leawoos BlueRay and DVD software enables you to convert BlueRay and DVD files to over 180 different video/audio formats meaning you can build up your video library easily on your PC/media server to stream to applications such as XBMC and hardware such as the latest iPad Air 2, the iPhone 6 and the Galaxy S5.
But its not just a simple application like that, it does so much more with some excellent features. During the conversion process it allows you to modify many different parameters such as changing the frame rate to decrease the size of the output file, trim and crop the movie, even add watermarks if you want to protect the the outputted movie file. If you also have different audio you would like across the video file you can even merge the two together, it even supports 3D.
Leawoo BR/DVD Features
As BR/DVD ripping software it allows you to adjust various output video and audio parameters such as video codec format, audio codec format, video size resolution, the bit rate, the aspect ratio and much more.
You can ad multiple tracks to the output file which means you can also add subtitles to the output file for narration. A pretty amazing feature is that it allows you to convert 2D to 3D format using s 6 different 3D modes: Red/Cyan, Red/Blue, Red/Green, Blue/Yellow, Interleaved, Side by Side.
Other features include being able to convert Youtube Videos to files you can store locally, to add to your video collection. In reverse you can upload your movies to the Youtube 3D Channel for others to enjoy in their home.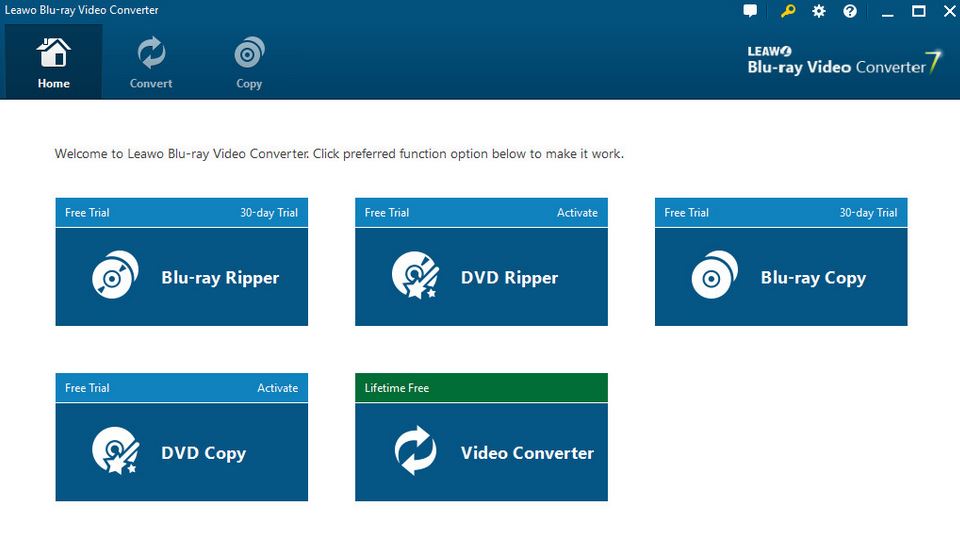 What Formats Can I Use?
The software supports the following Input and Output Files.
Input File Format Supported
DVD: DVD Disc, DVD Folder
Image (watermark): TIFF,TIF, GIF, PNG, BMP, JPEG, JPG, ICO, EMF, WMF
Output File Format Supported
Audio: AAC, AC3, AIFF, AMR, M4A, MP2, MP3, OGG, RA, AU, WAV, WMA, MKV
Video:
3D video formats: 3D MP4, 3D WMV, 3D AVI, 3D MKV, 3D YouTube video, etc.
HD video formats: HD MP4, HD AVI, HD MOV, HD TS, HD VOB, HD MPG, HD WMV, HD ASF, HD TRP.
Common video formats: MP4, AVI, MOV, RMVB, FLV, F4V Video, TS, VOB, MPG, WMV, ASF, MKV, DV, VP8.
Image (snapshot): PNG, BMP, JPEG
What Devices are Supported?
Leawo BR/DVD ripper supports the following devices:
Apple: iPod Touch 1/2/3, iPod Touch 4, iPod Touch 5, iPod Classic, iPod nano, Apple TV, iPhone 1/2/3, iPhone 4/4S, iPhone 5, iPhone 5s, iPhone 5c, iPhone 6, iPhone 6 Plus, iPad 1/2, New iPad, iPad Air, iPad mini, iPad mini 2
Sony: PSP, PSP Go, PS Vita, PS3, Xperia S, Xperia Tablet S, Xperia Z, Xperia Tablet Z, PS4
Samsung: Galaxy S I/II, Galaxy S III, Galaxy S4, Galaxy S5, Galaxy Note, Galaxy Note II, Galaxy Note III, Galaxy Note 4,Galaxy Tab, Galaxy Nexus, Nexus 10, ATIV S, ATIV Tab.
HTC: ONE, One X/X+, Droid DNA, Desire, EVO 4G, Sensation, Windows 8X, One S, Desire HD/S
Motorola: Atrix 4G, Droid, Droid RAZR/MAXX/M, Droid RAZR HD/MAXX HD, Droid BIONIC, XOOM/XOOM 2, Moto X
LG: Nexus 4, Optimus G, Optimus G Pro, Lucid 2, Optumus 4X HD, Spectrum 2, Nexus 5
Nokia: Lumia 920/925/928, Lumia 520/720/820, Asha 210/501, Lumia 800/900, 808 Pureview, Lumia 1020, Lumia 1520
Microsoft: Surface RT, Surface Pro, Surface Pro 2, Surface 2, Surface Pro 3, Surface 3, Xbox, Xbox 360, Xbox One.
Others: Kindle Fire, Kindle Fire HD, Kindle Fire HDX, Nook HD, Nexus 7, BlackBerry PlayBook, BlackBerry Z10, BlackBerry Q10, Transformer Prime, PadFone Infinity, Wii AVI Video, Wii MOV Video, Android Device, Windows Phone.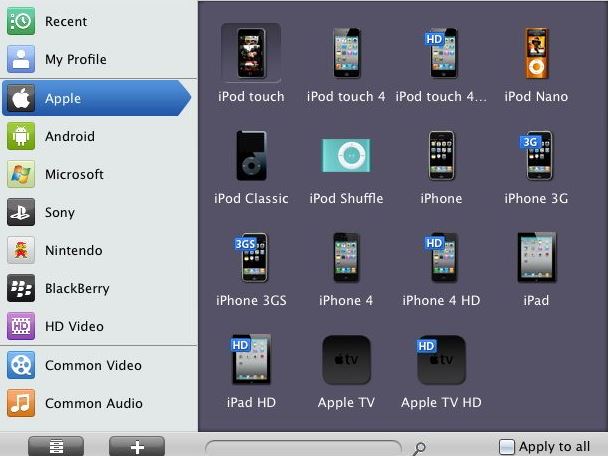 What about System Requirements?
You will need the minimum hardware and software as seen below to convert your media, the better the pc the quicker!:
Basic requirements for conversion:
Supported OS: Microsoft® Windows XP, Windows Vista, Windows 7, Windows 8, Windows 8.1 Window10
Processor: 1 GHz or above Intel Processor
RAM: 512MB RAM (1024MB or above recommended)
Free Hard Disk: 5GB+ Free hard disk space
Graphic Card: NVIDIA GeForce GTX 260 and above
Others: DVD drive, Internet Connection
I Dont Know How to Use Software Like this!
Dont worry, Leawoo BR/DVD has a great simple user interface which was one of the features I enjoyed most, it is very intuative and offers a great wizard process to get you started. If you are still worried then Leawoos website offers some great tutorials. Check it out here: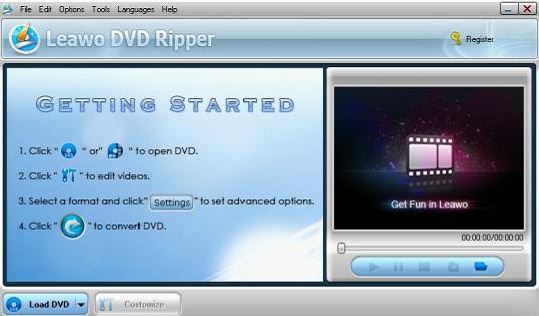 How Do I Grab My Copy?!
As mentioned at the start of the article we have 10 copies to give away, all you need to do is comment below and the first 10 reads who comment and share this article on Twitter and FB will receive a license key to the email address they leave, then go to the link below and download the trial and enter the key – its that simple.
For the people who miss out then check out Leawoos site and download your copy now! (look at for a Techieshelp 30% of option coming soon).
Tags: blueraripper, blueray, dvd, dvdripper, ripper, sofware
Allen White
Allen is an IT Consultant and holds the following accreditations. MCSA, MCSE, MCTS, MCITP, CCA, CCSP, VCP 4,5, 6 and HP ASE, AIS - Network Infrastructure.