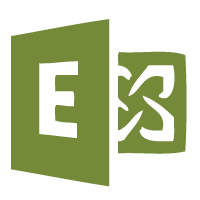 Preparing For Microsoft Exchange 2016
Yes its officially here,so I thought it would be good to get a few early pointers down so early adopters are aware of whats required to migrate, coexist and connect to Exchange 2016. These are what are current as of Microsoft Ignite 2015 and RTM. You'd be forgiven for looking twice at Exchange 2016 thinking you are looking at Exchange 2013 – management is almost identical, so take a look at some of our Exchange 2016 configuration guides.
Exchange 2016 Coexistence
Exchange 2016 will only be able to coexist with the following versions of Microsoft Exchange.
Exchange 2010 SP3 Ru11 and later
Exchange 2013 CU10 and later
Thats right if your on Exchange 2007 you better start migrating to 2010 now or you will need a swing migration to go to Exchange 2016.
Exchange 2016 Domain Requirements
With regards to what domain controllers are required in your environment not much has changed since Exchange 2013, they are as follow.
Windows Server 2008r2 ffm/dfm or later
A Windows Server 2008r2 minimum Global Catalog in each Exchange site.
Exchange 2016 Server Requirements
When looking at what operating system you can install Exchange 2016 onto then only the following will work and is supported, notice 2008 r2 has gone as has the initial release of Server 2012.
Windows Server 2012 R2
Windows Server 10
Additional Exchange 2016 Requirements
On top of Server 10 and Server 2012 r2 you will need the following features installed on your server.
.Net Framework 4.5.2 or later
Windows Management Framework 4.0 or later
Unified Communications Managed API 4.0 or later
Office Web Apps Server (for owa attachment viewing- this must be on a separate server)
Exchange 2016 Outlook Client Requirements
With regards to what version of the client you will need to connect to Exchange if your not using the new OWA 2016 you must have the following.
Outlook 2010 SP2
Outlook 2013 SP1
Outlook 2016
Outlook for Mac 2011 or later
What will not work with Exchange 2016
Below I have listed what 100% you cannot migrate from to Exchange 2016 or connect with.
Exchange 2003
Exchange 2007
Outlook 2003
Outlook 2007
Outlook for Mac 2008
Server 2003 Domain level Schema (yes Exchange 2016 will check, if it finds it then it will not proceed)
Server Core (must have a GUI)
As well as the above as has been for the last few version of Exchange, once you introduce Exchange 2016 into your organisation then you cannot install an earlier version into your organisation. To put this in simple terms, you are running Exchange 2010 and the add an Exchange 2016 server to your org, you then cannot add an Exchange 2013 server into your organisation. Once you run the setup /preparead command you are passed the point of no return.
For a really techy look at the architecture of how Exchange 2016 works and information on why the CAS role was dropped in Exchange 2016 I recommend a read of the following article and look at some of our Exchange 2016 topics.
If you require a consultancy on migrating to Exchange 2016 and are based in the UK then please do no hesitate to contact me via the contacts section.
Tags: 2016, Exchange2016, ignite
Allen White
Allen is an IT Consultant and holds the following accreditations. MCSA, MCSE, MCTS, MCITP, CCA, CCSP, VCP 4,5, 6 and HP ASE, AIS - Network Infrastructure.