IT Problem
Nice quick one today, by default in windows 7 the run option is not enabled on the start menu. I like this and find the option usefull .So follow this guide to enable and see why the run command has dissapeared from windows 7.
IT Solution
We need to turn this back on.
1) Right click ont he taskbar and select properties.
2) Then select the start menu tab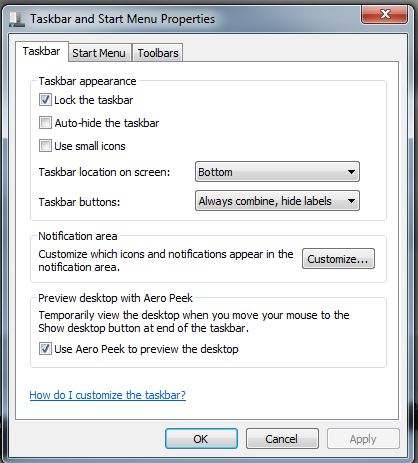 3) Then select Customize
4) Finally you will see the optiosn screen, scroll about 4 5ths down and you will see the run option. Put a tick in the box and the job is done.
Tags: run
Allen White
Allen is an IT Consultant and holds the following accreditations. MCSA, MCSE, MCTS, MCITP, CCA, CCSP, VCP 4,5, 6 and HP ASE, AIS - Network Infrastructure.