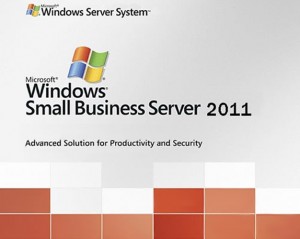 SBS 2011 Hangs On Applying Settings And Exchange Services Will Not Start
IT Problem
This issue came up recently, a client had installed SBS 2011 and the system was functioning fine.
The client had made a few changes so needed a reboot of the system. When he rebooted the system the SBS 2011 server was sat at applying settings for over an hour. I connected to the services of the server remotely and found that the reason it was sitting there was that it was waiting for the exchange services to start, namely the the Microsoft Exchange System Attendant service and the Information Store where  hung in a starting state.
Digging around on the web was futile and i tried numerous things. Eventually I found the issue, the client for whatever reason had disabled IPV6 as he presumed he did not need it.
IT Solution
To fix the issue in the end it was very simple, I rebooted the server into safe mode, not safe mode with networking as that had the same issue. Once in there I went to  the network card settings and put a tick in TCPIP Version 6. Applied the settings then rebooted the server. The server came up clean in a matter of moments and all issues where fixed. The problem arose because Microsoft Exchange 2010 requires IPV6 for communicating the with the SBS 2011 server. Disabling IPV6 means none of the exchange 2010 services can start correctly.
Moral of the story is DO NOT DISABLE IPV6 on SBS2011
Tags: SBS2011
Allen White
Allen is an IT Consultant and holds the following accreditations. MCSA, MCSE, MCTS, MCITP, CCA, CCSP, VCP 4,5, 6 and HP ASE, AIS - Network Infrastructure.