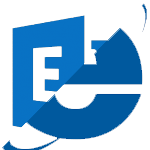 Server 2012, Exchange 2013 EAC and Internet Explorer 10 Crash
As the title says – if you are running Exchange 2013 on Windows Server 2012 then you will also by default be running Internet Explorer 10 (IE10). This is one of the biggest bugs and pain in the backside problems that Microsoft have released over the years. Exchange 2013 can be managed two ways, once via powershell and the other via the Exchange Admin Console (EAC). Unfortunately when in use the Exchange 2013 EAC in Internet explorer 10 then the Exchange EAC crashes constantly as seen in the image below. You will see a message saying internet explorer has stopped working.

Thankfully there is now a patch available to stop Internet Explorer crashing with the Exchange 2013 Admin Console, like all updates from Microsoft now they are cumulatavie updates, this one is for Internet Explorer 10. Download link below. Note this is for Server 2010 only.
Allen White
Allen is an IT Consultant and holds the following accreditations. MCSA, MCSE, MCTS, MCITP, CCA, CCSP, VCP 4,5, 6 and HP ASE, AIS - Network Infrastructure.