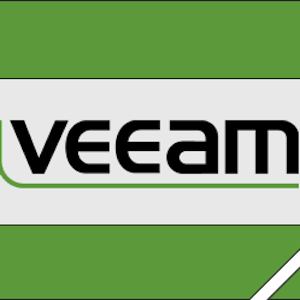 Veeam VMSP and VMTSP – Done
Had a bit of down time running towards Christmas and updated my Veeam Certifications to 9.5 for VMSP and VTSP. These are very useful certifications for the company I work for, it demonstrates that we know as an organisation how to best implement Veeam for our clients with our backup and disaster recovery services.
I personally this time around found the VTSP quite a challenging exam and it was pretty technical, but you should know your products if you want to sell and implement them correctly. The VMSP certification was useful in updating myself and clients on what the key updates to 9.5 are.
Check the exams and certifications here..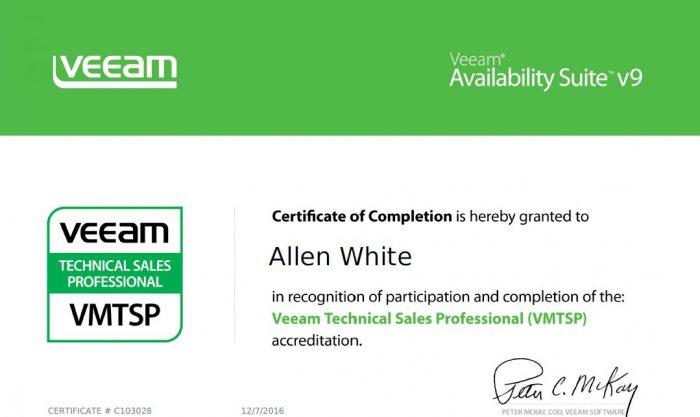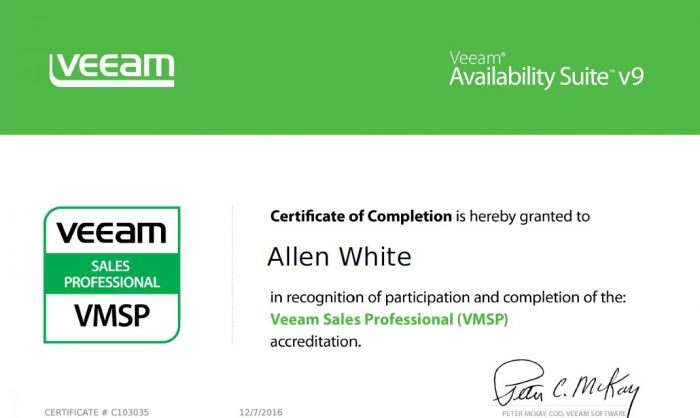 Tags: Certifcations, veeam
Allen White
Allen is an IT Consultant and holds the following accreditations. MCSA, MCSE, MCTS, MCITP, CCA, CCSP, VCP 4,5, 6 and HP ASE, AIS - Network Infrastructure.