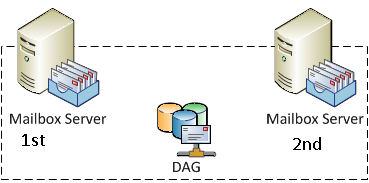 Error Adding Second Node To Exchange DAG
While setting up a clients Exchange 2010 DAG, I had added the first node to the DAG with no problems whatsoever, I then went to add the second node to the DAG and hit the error below.
The fully qualified domain name for node could not be found
a server-side database availability group administrative operation failed. error the operation failed. createcluster errors
No Network Path Foundan active manager operation failed. error an error occurred while attempting a cluster operation the network path was not found
I worked through the usual tests, I could manage both servers from each server using the EMC. No firewalls where enabled. I simply could not get the second server added to the cluster.
That's when I thought cluster. I went into cluster manager and attempted to add the server manually to test. Again the add failed, HOWEVER, I was greeted with a message stating it could not attach to the remote registry service on the target computer.
Off I went to the server that I could not add to DAG and sure enough the Remote Registry Service was set to manual. I started it and set it to automatic.
Then back to the DAG I attempted to add the second node and it added without problems.
I also had an issue with the DAG across both subnets and I referenced this site.
http://blogs.technet.com/b/dhardin/archive/2010/08/31/seeding-a-dag-database-copy-across-sites-fails-due-to-dag-network-configuration.aspx
Tags: DAG
Allen White
Allen is an IT Consultant and holds the following accreditations. MCSA, MCSE, MCTS, MCITP, CCA, CCSP, VCP 4,5, 6 and HP ASE, AIS - Network Infrastructure.