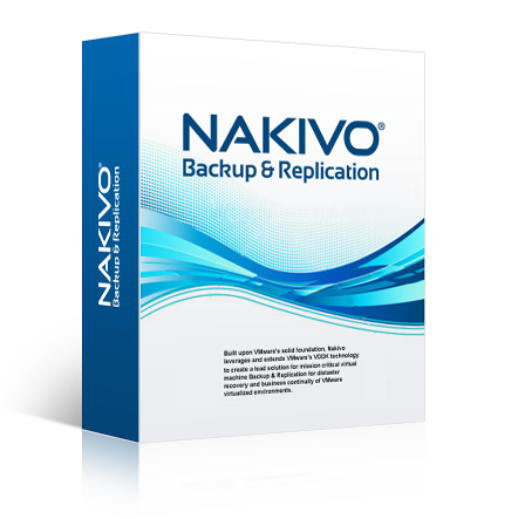 NAKIVO 6.2 Backup and Replication Released
Our friends over at NAKIVO contacted me recently to make me aware that NAKIVO Backup and Replication 6.2 has now been released. Techieshelp will be putting it through it paces in the next few weeks so check back to see our thoughts. In the meantime if you would like to test it yourself then you can grab a free trial here…
• Full support for AWS (Amazon Web Services) EC2 instances sold through AWS Marketplace: NAKIVO Backup & Replication v6.2 now provides a simple, reliable, and affordable way to back up paid AWS EC2 instances, sold through the AWS Marketplace.

• Automated Transporter deployment in AWS Cloud: In order to back up EC2 instances in an AWS region, a Transporter should be deployed in that region. During backup job creation, v6.2 will now suggest and automatically deploy a new Transporter, if it's not available in a particular region.

• Automated Transporter Instance start and shutdown in AWS: To save costs, Transporter instances in AWS can be automatically powered off if there are no tasks for them. Once a task is available for a particular AWS Transporter, v6.2 will power it on for the duration of the task.

• Improved display of alarms and notifications: Job and group dashboards now aggregate alarms and notifications in the Info widget for a cleaner and a more consistent look.

• Fast VMware Backup
NAKIVO Backup & Replication is optimised for performance and uses VMware's Changed Block Tracking, LAN-free data transfer (using direct SAN access and Hot Add modes), network acceleration, and forever-incremental jobs to boost the VMware backup speed.

• Offsite Backup Copy
NAKIVO Backup & Replication provides a simple way to copy your backups offsite and to Amazon cloud. You can choose to create a mirrored copy of your backup repository or fine tune what, when, how, and where backups should be copied.
Allen White
Allen is an IT Consultant and holds the following accreditations. MCSA, MCSE, MCTS, MCITP, CCA, CCSP, VCP 4,5, 6 and HP ASE, AIS - Network Infrastructure.