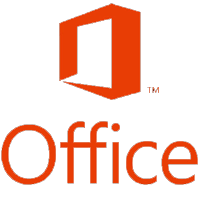 Office 2013 Apps Crash On Startup
In any Office 2013 application such as Word, Excel, Powerpoint or Outlook when you launch the application you often get a pop up stating the below. I have also seen Outlook 2013 run slow with hardware acceleration enabled.
"The program has stopped and is looking for a solution"
This is down to an incompatabilty with the Hardware Graphics Acceleration part of your graphics driver. First try to update it. If this fails, we can enter the key below or disable the feature in the application.
\HKEY_CURRENT_USER\Software\Microsoft\Office\15.0\Common\Graphics
You then need to set the reg key below to 1
DisableHardwareAcceleration = 1
Reboot the system and Hardware acceleration is disabled for your Office 2013 apps. If th error only occurs in certain apps do the following.
In the Office 2013 application in question browse to File > Options > Advanced > Display, then put a tick in the box that states Disable Video Hardware acceleration as seen below in outlook.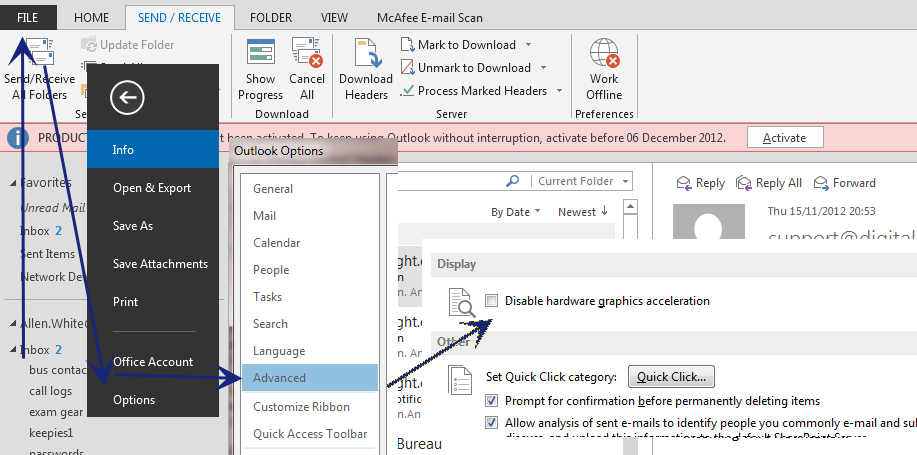 Allen White
Allen is an IT Consultant and holds the following accreditations. MCSA, MCSE, MCTS, MCITP, CCA, CCSP, VCP 4,5, 6 and HP ASE, AIS - Network Infrastructure.