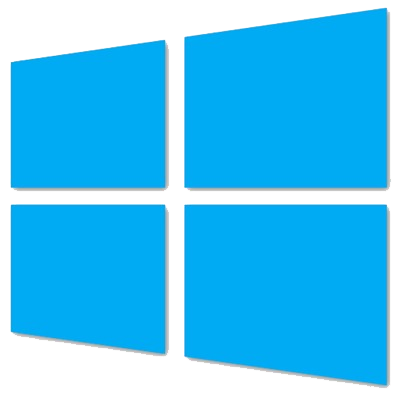 Windows 10 Start Menu Guide
Here we will have a little play with the new Windows 10 start menu (welcome back!), we will go through adding tiles, removing tiles, resizing tiles and more. To start with out of the box this is your new start menu, quite nice really.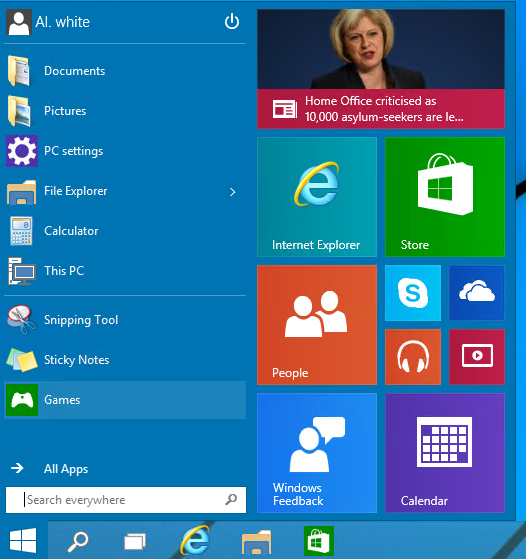 Adding A Tile to Windows 10 Start Menu
First we will add a new tile to out Windows 10 menu. To do so browse to the app you have installed via the All Apps option.

You will then see the full list of applications installed on your computer, another way to find these apps is to click the magnifying glass and start typing the name of the app. Once you have located your app, right click it and select pin to start.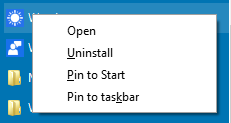 The app will appear in your start menu as we can see below. Looks a bit big bit that new tile so lets..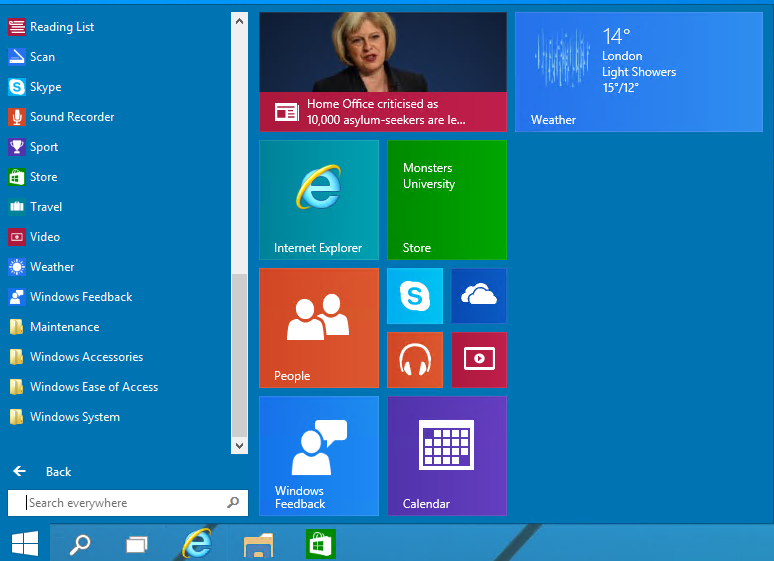 Windows 10 Change Tile Size on Start Menu
To resize this tile we need to right click it and then select resize, on the sub menu decide on the size of the tile you would like to make it look a bit tidier, you get options of small, medium, large and wide to get it how you want it to look. That looks better below. Not happy with the arrangement of the tiles we can…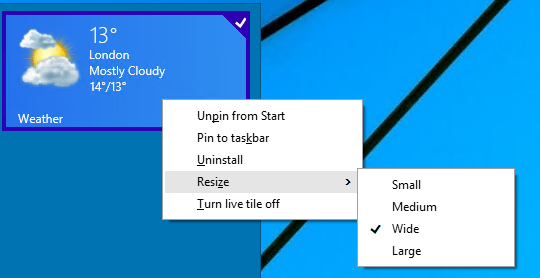 Windows 10 Change Start Menu Tiles Location
Nice and simple, to move tiles around simply left click the tile in question and drag and drop it to the location you want it to be in. Below I have resized the Windows 10 tiles how I want them. Some tiles can be quite annoying and updating constantly such as news tiles, if you are not happy with them we can…

Windows 10 Remove Tile From Start Menu
Again this is nice and simple, to remove a tile from the Windows 10 start menu then right click it and select Turn Live Tile Off.

 Windows 10 Resize Start Menu
Finally we can now resize the Windows 10 start menu. Simply locate the cursor at the edge of the start menu until it changes into two arrows pointing up and down. Once done, left click and drag the start menu to be the size and shape you require.

You can also disable the Windows 10 Start Menu and use the Start Screen if you would like.
Allen White
Allen is an IT Consultant and holds the following accreditations. MCSA, MCSE, MCTS, MCITP, CCA, CCSP, VCP 4,5, 6 and HP ASE, AIS - Network Infrastructure.