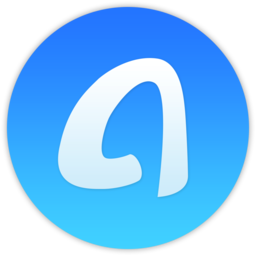 AnyTrans Offers a Flexible Backup Solution for iPhone Users and Lets You Move WhatsApp Messages
Summary: If you are sick of using iTunes to create and restore restrictive backups for your iPhone, the following guide offers an alternate method that is far easier to use and manage than iTunes. Read on to learn more about the method.
If you have been creating your iPhone backups using the iTunes app so far, you would know that iTunes has a lot of restrictions when it comes to creating and restoring iPhone backups. Although it is an official app for creating your iPhone backups, it does not offer the flexibility of backing up content that many iOS users crave for.
Fortunately, there is a really awesome alternative app available to the iTunes app. It is called AnyTrans for iOS and it is a complete backup and restore solution for all of your iOS based devices. The app has been in the market for over seven years and it has helped more than 10 million users create and restore backups on your iPhones.
There is a reason why over ten million users choose AnyTrans for iOS over iTunes to create your backups. The app offers flexible backup options meaning you are the one who decides what content you would like to backup and restore on your iPhone, unlike iTunes where the app decides what is going to be backed up. With the new version of AnyTrans for iOS, you can even transfer your social media data including WhatsApp messages between your devices.
The app has recently got a new set of features and we thought you might want to know more about it.
AnyTrans for iOS Brings New Features
The application has received many new features in its latest update and all of these features aim to help you do your tasks more efficiently and easily on your devices.
Here is what you get in the latest version of the AnyTrans for iOS app:
1. Easier Backups Creation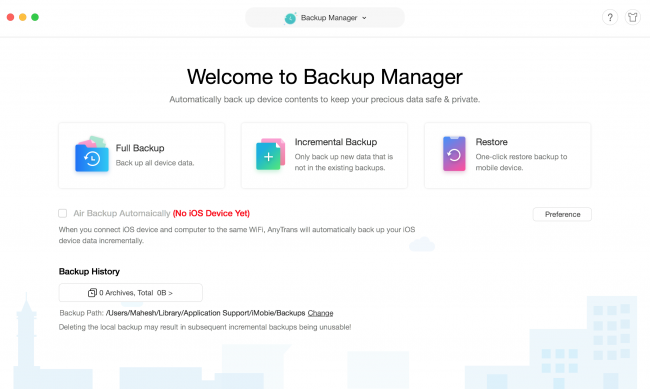 Easily create flexible iPhone backups with AnyTrans for iOS
AnyTrans for iOS is mostly used to create and restore iOS backups and the update makes this task much easier and featureful than ever. In the new backups section of the app, you are going to find the following features that will make backing up your iPhone a breeze for you.
Full backups – unlike iTunes, AnyTrans for iOS lets you add more data types to your backups letting you create true full backups of your iPhones.
Wireless backups – if you do not like messing around with USB cables, the app now allows you to create backups of your iPhones wirelessly.
Incremental backups – the app now lets you only backup the changed part of the content which in turn saves your space and time.
Preview backup data – if at any point of time you wish to see and extract the contents of your backups, the app lets you do it without requiring you to first restore the backup on your iPhone.
As you can see, the app has got a lot of improvements in terms of the backup feature for iOS devices. It's a good choice to back up your precious personal data like contacts. What's more, it is completely free to create backups of your iPhone using the app. You only need to pay for the app license if you want to restore a backup on your device.
2. Transfer Social Media Data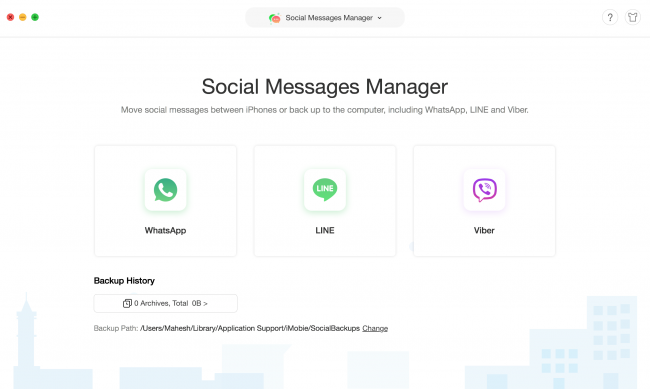 Moving social media content between devices is easy with AnyTrans for iOS
When you factory reset or switch phones, the hardest struggle you need to face is transferring your social media conversations and attachments from one device to another. AnyTrans for iOS makes the task a breeze for you with its new social media data transfer feature.
The feature currently supports three major instant messaging apps namely WhatsApp, Line, and Viber. If you use any of these apps on your iPhone, you can easily have your app data transferred from one iPhone to another using the app.
The app lets you transfer your conversations along with attachments from iPhone to another iPhone and it also lets you backup and restore your data on the same iPhone.
3. Download Specific Content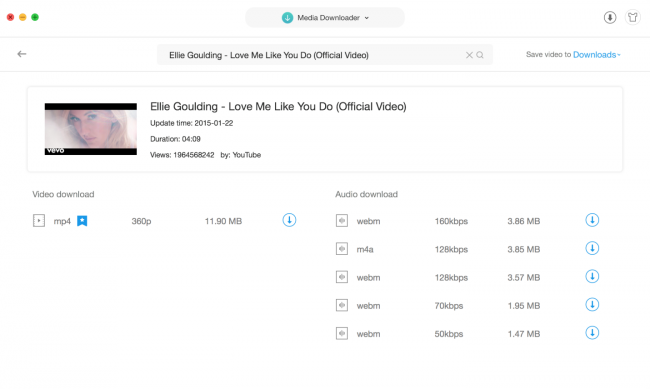 Download media files with custom options using AnyTrans for iOS
In the recent update of the app, the Media Downloader feature has seen a lot of improvements. One of the things you can now do with the app is search for YouTube videos directly from within the app on your computer. That way you do not need to go back and forth to download content from YouTube on your machine.
Another interesting feature that has been added to the app is you can now download the audio part of any video on your computer. So if you like a song on a website and you only wish the musical part of it, you can download it using this app.
If you happen to be on a slow Internet connection, the app now lets you download your content in your chosen resolution. You can download videos either in full HD if that is what you prefer or in low-quality if you are constrained by your Internet provider.
Conclusion
While iTunes is a great app to help you backup your iPhones, it falls short when it comes to what AnyTrans for iOS has to offer. The latter one provides you with more flexible options to create customized backups of your iPhones. You can download it now to try those awesome features.
Allen White
Allen is an IT Consultant and holds the following accreditations. MCSA, MCSE, MCTS, MCITP, CCA, CCSP, VCP 4,5, 6 and HP ASE, AIS - Network Infrastructure.