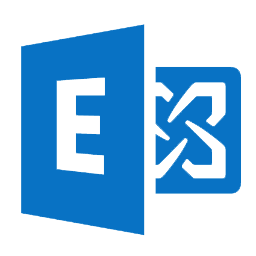 Exchange 2013 Step by Step Configuration


This guide is a combination of all the Exchange 2013 guides already on the site but in the order I would configure Exchange 2013 in. From out of the box installation through to spam configuration and setting up an SSL cert in Exchange 2013.Treat this article as your main Exchange 2013 configuration guide. All the pages will open in a new window.
Deployment Scenario
This solution is based on a new Exchange 2013 environment, no previous Exchange servers have been installed on this domain previously. If you are migrating from Exchange 2010 then the version of Exchange 2013 you will need is Exchange 2013 Cu2 at minimum find that here http://www.microsoft.com/en-us/download/details.aspx?id=39609 and your exchange 2010 will need to be at service pack 3 before you install Exchange 2013 into your organization , find that here http://www.microsoft.com/en-us/download/details.aspx?id=36768 . This deployment is greenfield and will work on Server 2008 R2 or as Ive wrote it for Server 2012.
First we need to actually install Exchange 2013, this is on Server 2012. This article is located here
How Do I Configure Exchange 2013?
Once Exchange 2013 is installed we then need to enter the product key for Exchange 2013 to enable certain features and be licensed correctly.
Now that the Exchange 2013 product key is entered we are ready to configure Exchange 2013, we will first setup the Send Connector so we cant send mail out.
If you decided you want to put a limit on the size of email you send out on the send connector then use this guide.
Once that is done we need to configure and check that Exchange 2013 is ready to accept mail for your domain the receive connector is set to receive mail by default from external domains, we now need to tell Exchange 2013 what domains to accept mail for.
As we are sending and receiving mail now we should really think about anti-spam measures, lets now setup Exchange 2013 anti spam to stop users getting lots of junk mail.
Now that our email is secure and safe we can add users to Exchange 2013 so they can start to send a receive mail. First so Outlook or your email client can connect to Exchange and configure automatically create an A record called Autodiscover in DNS and point it to the IP address of the Exchange server with the CAS role. Then use the guide below to create your users.
As users are sending email now to and from the domain we realy should add a disclaimer to Exchange 2013.
So email is now flowing, we are protected from spam and we also issue a disclaimer when sending email out. Lets think about when users attach through owa, we need to secure exchange 2013 with an SSL certificate.
Now you have followed all the Exchange 2013 guides you will have a fully functioning Exchange 2013 enviroment. If you want to optimize Exchange 2013 even more then check out the Exchange 2013 category for more articles such as catch all mailboxes and many more. Hope this helps.
FINALLY!..for much more information on what you can and cannot do in Exchange 2013 check out the whats new section for Exchange 2013 from Microsoft.
Whats new in Exchange 2013.
Tags: Exchange 2013 configuration
Allen White
Allen is an IT Consultant and holds the following accreditations. MCSA, MCSE, MCTS, MCITP, CCA, CCSP, VCP 4,5, 6 and HP ASE, AIS - Network Infrastructure.