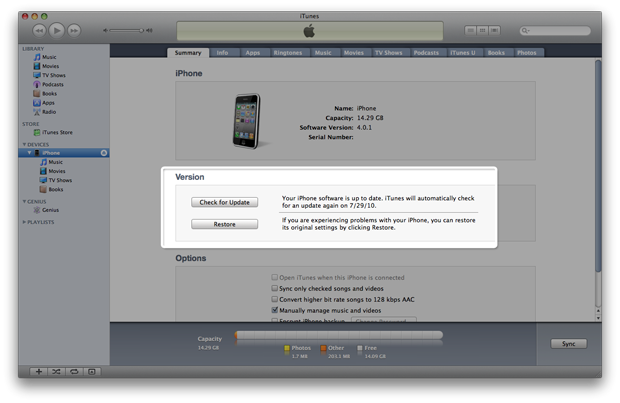 Update The Firmware on iPad 2
IT Problem
You need to update the firmware on your iPad either because it has an issue or you simply would like the latest version of the firmware on you iPad
IT Solution
On a laptop or PC download the latest version of iTunes if you dont already have it.
Download Latest Version Of iTunes
2. Then you need to connect your laptop/PC to you iPad/iPad2
3. iTunes should then launch automatically, if it does not then load it in manually.
4. Once loaded, down the left hand side of iTunes, select your iPad

5. Then, you will see a summary tab, select it then choose updates.
6. Update the iPads firmware and hopefully this Will fix your issues
Check our other iPad articles
Dont forget check out the latest Apps and Music on iTunes.Just use the search below
Tags: ipad 2
Allen White
Allen is an IT Consultant and holds the following accreditations. MCSA, MCSE, MCTS, MCITP, CCA, CCSP, VCP 4,5, 6 and HP ASE, AIS - Network Infrastructure.